UI Design
Visual Design
Email Design
Branding
Optimizing the e-commerce experience of an industry leader.
When it comes to managing periods, most women rely on the two most popular options: lining their underwear with a pad or inserting a tampon. Even with alternative period products available, an estimated 70% of women use tampons or pads. The FLEX Company creates innovative period products that are better for women's health and the environment.
I worked with FLEX as a UI/Visual consultant to resolve those issues on their website and email communications.
FLEX was undergoing brand updates to their packaging and digital facing products. The first challenge facing FLEX's digital products was letting people know about the alternative period products they offer which are menstrual cups and discs. FLEX used to have a website for menstrual cups and one for discs. To better serve their users, they wanted to reimagine their website to combine both cups and discs. Another issue was how to help people decide which product would help them best with their period.
Free of leaks. 
Free of mess. 
Free of stress.
83% of visitors to the old site came not knowing about FLEX or the products they offer. To improve the homepage we had to focus on two main types of users, those that are ready to buy and those that need more education about menstrual cups and discs. To do that via user testing, I helped to develop 2 different directions for A/B testing.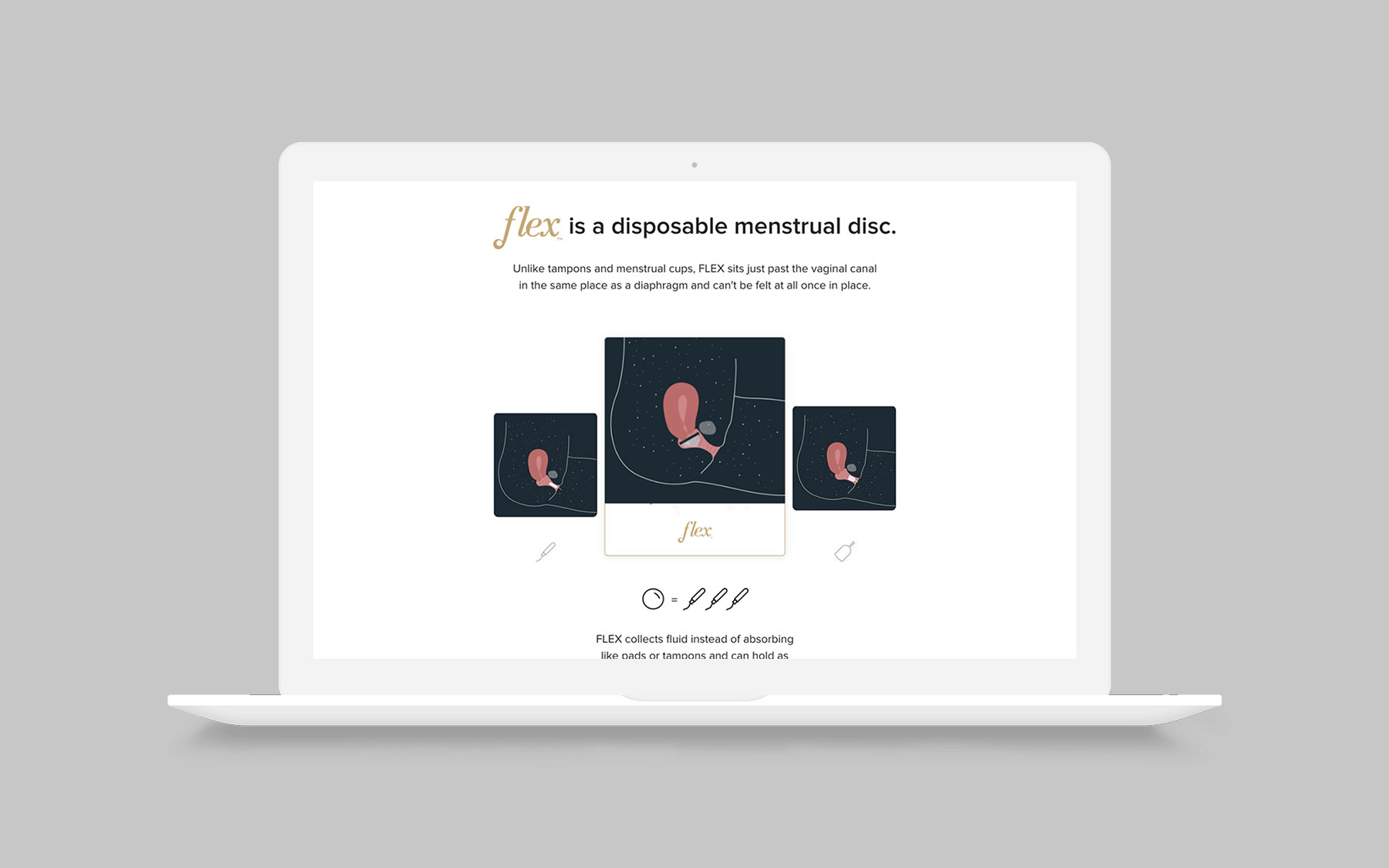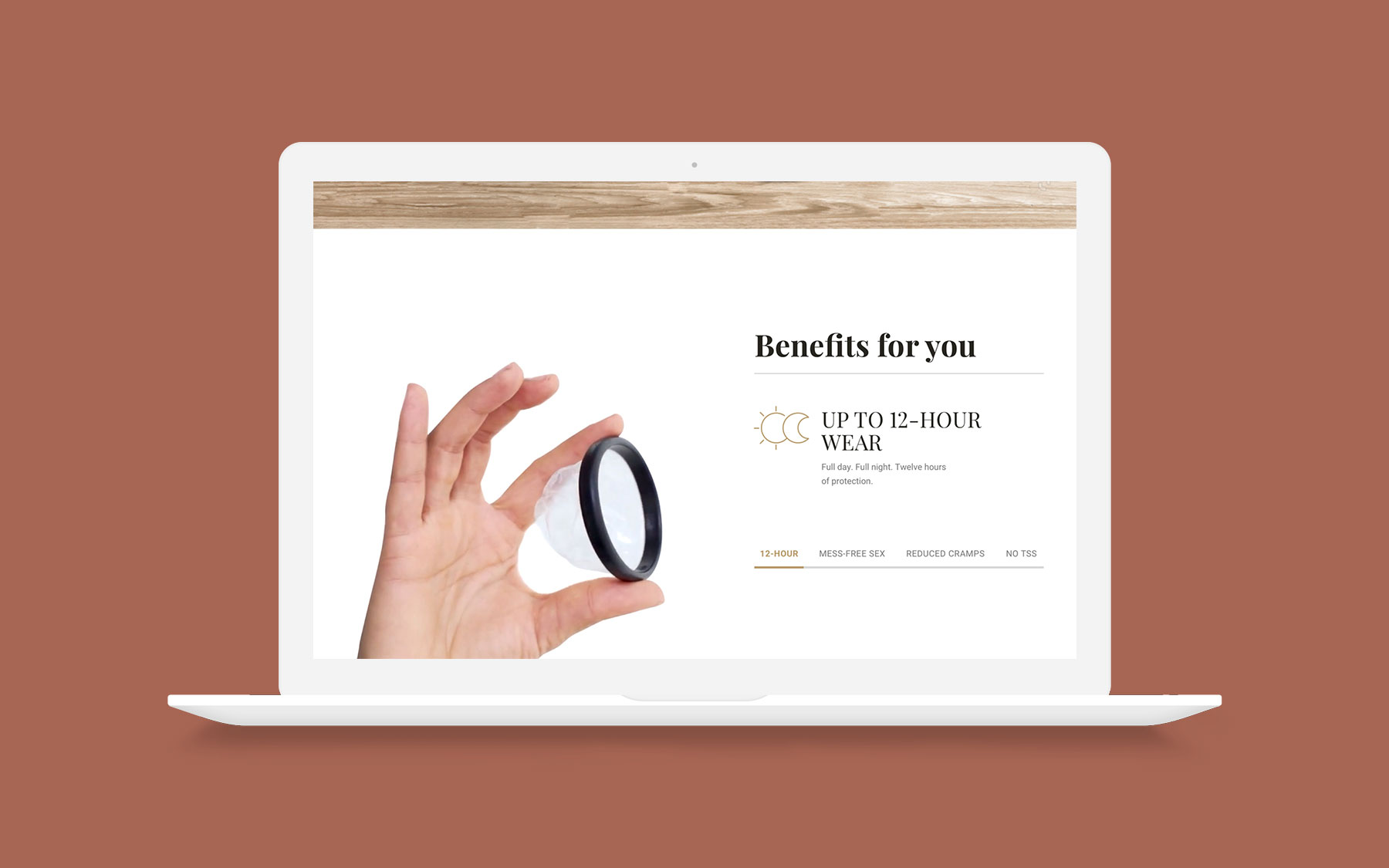 The first version used modules to inform users about the 2 products and the different benefits that each one offers. A key module for product education was the Benefits for you section. With it, you could click on tabs to see key benefits and a GIF of how the products work.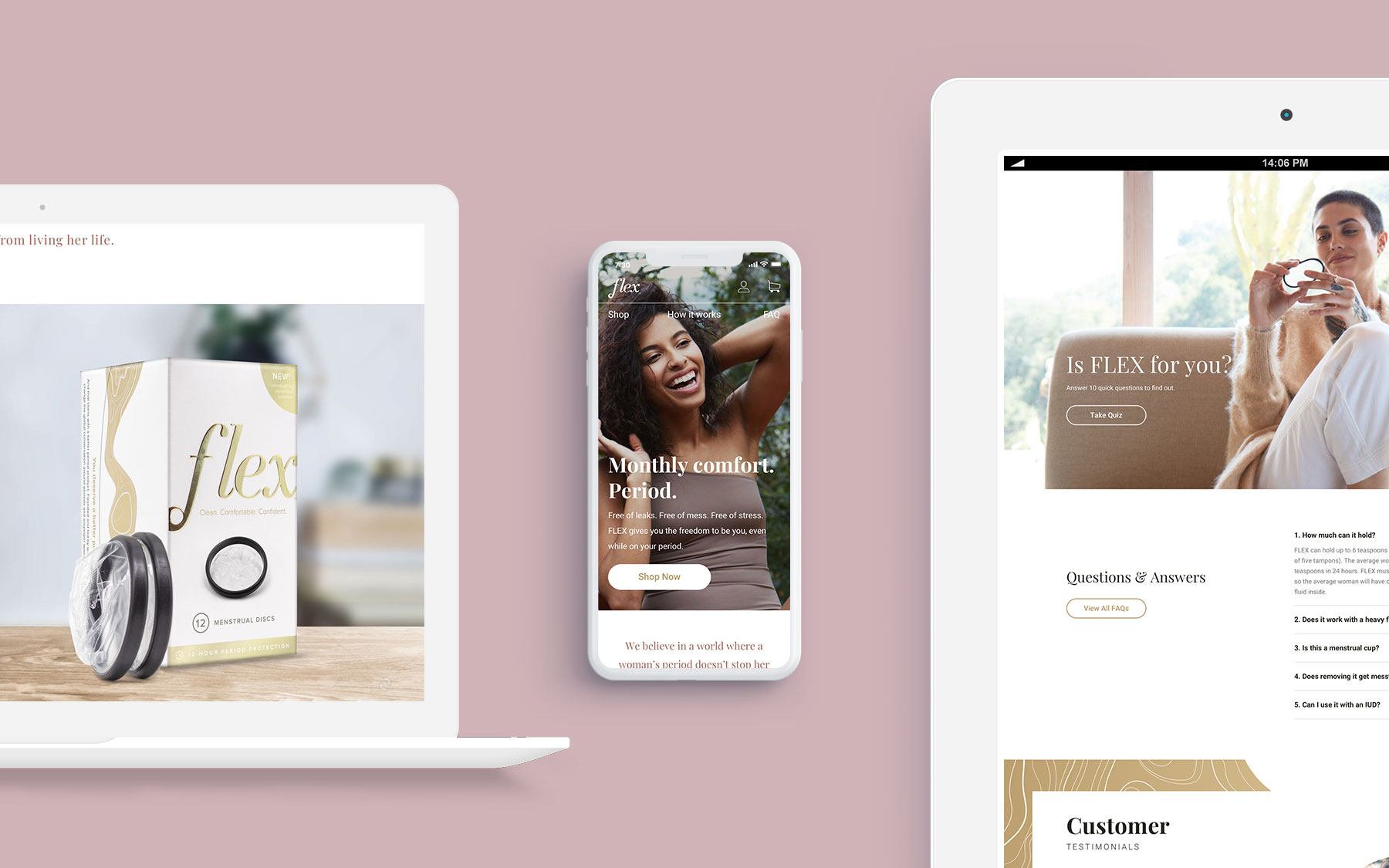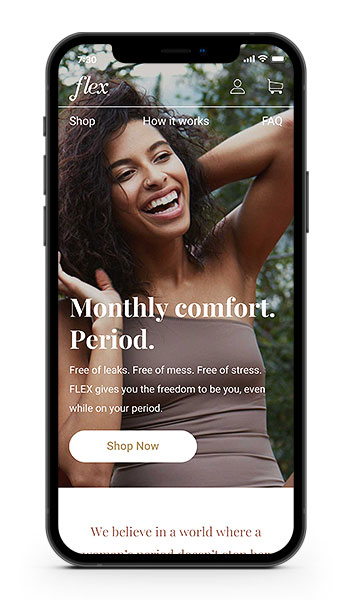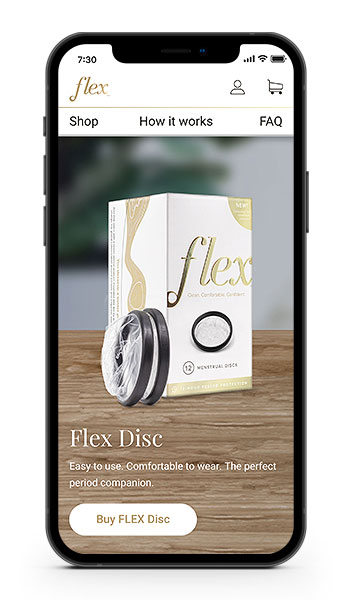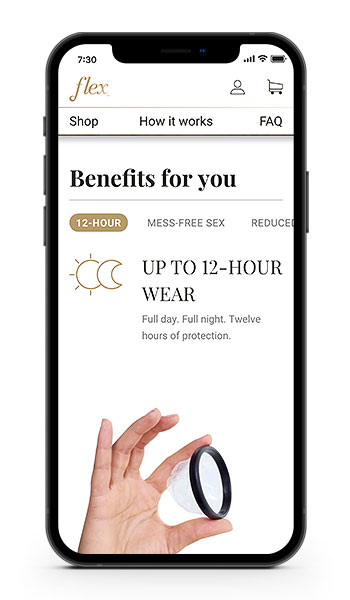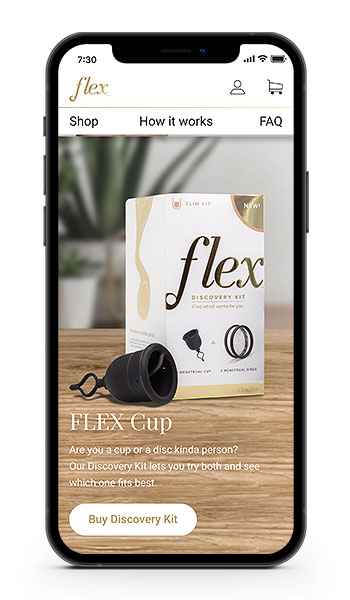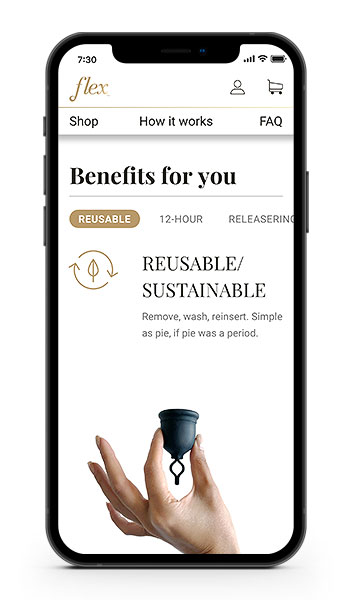 The second version was more of an untraditional experience. It walked users through products in a more conversational way. As viewers scroll, the different products would move past them while also seeing testimonials of satisfied customers.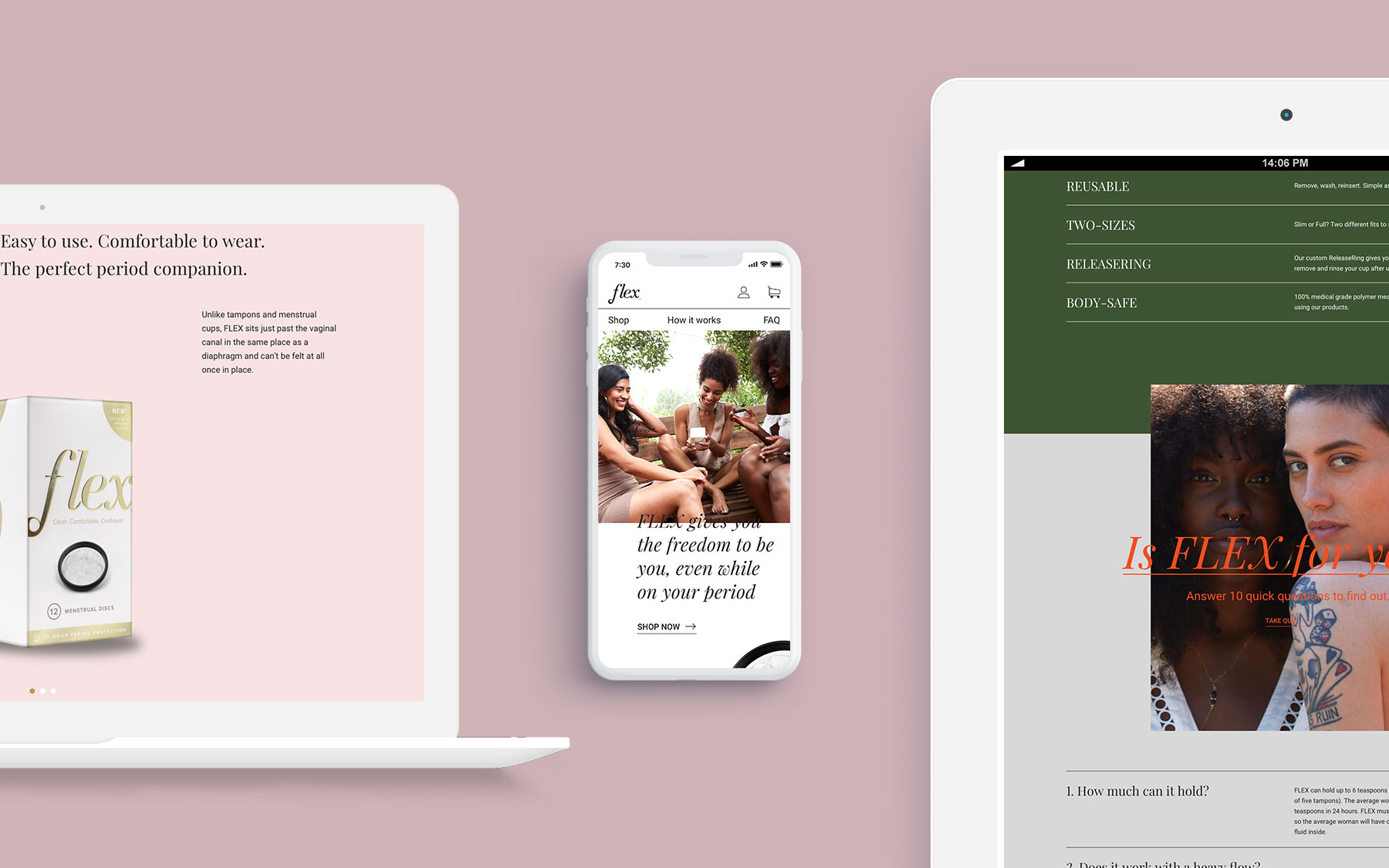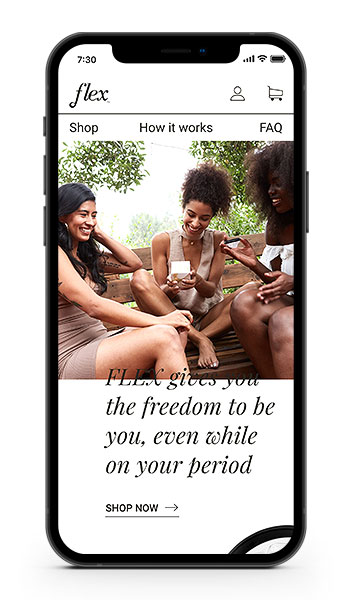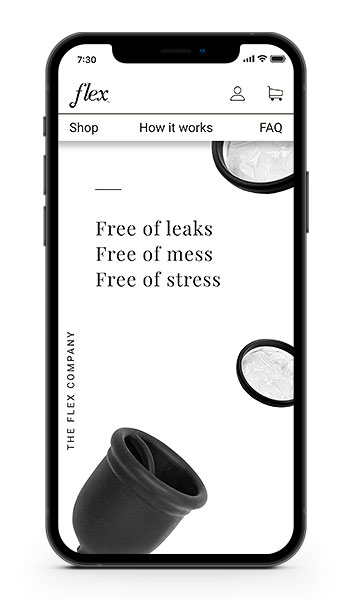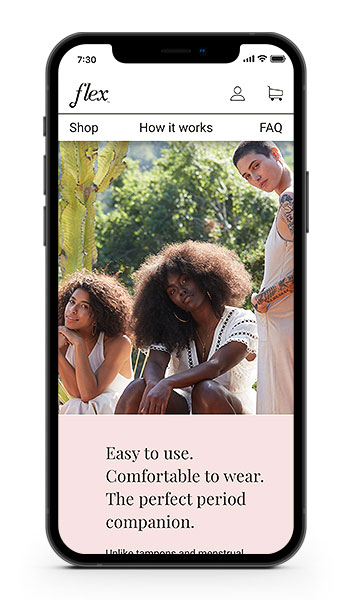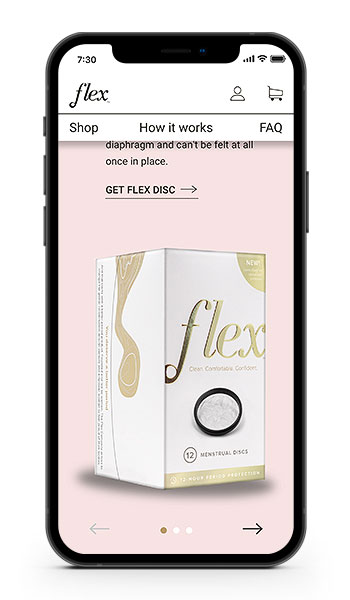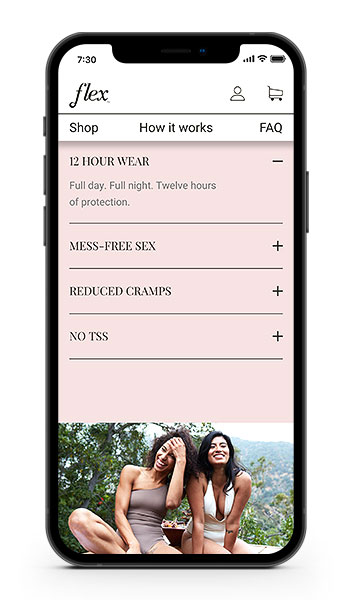 Branded email communications
I helped to develop a visual system that could be used for the various types of emails that FLEX sends to its customers. Working with the marketing team, we were able to create a new workflow of emails that increased conversions. For example, the new acquisition emails helped to reach 40% organic new subscribers.