UI Design
Visual Design
Packaging
Making it easier to protect your family.
Having a will is something that most people know they should have but put off doing for various reasons. Between one-half and two-thirds of American adults don't have a will. As part of the Estate Planning team, our focus was on educating customers about the different tools available for estate planning. The team included two project managers, one product manager, a UX designer, and me the visual designer.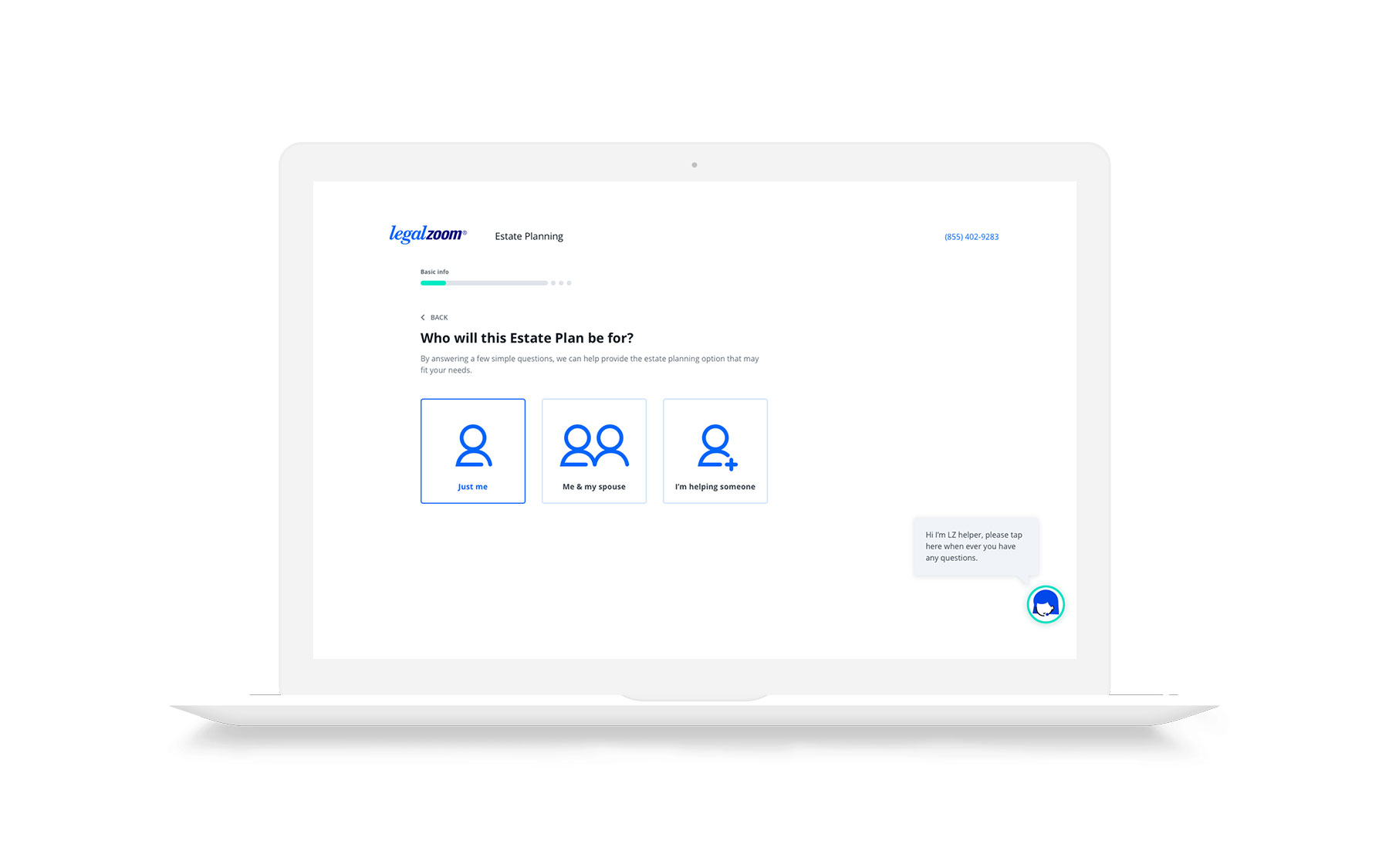 Opportunity #1
Customized purchase funnel
When I first joined the Estate Planning team, the process of getting a will wasn't an ideal experience. We treated every customer the same. There was an immediate need to do a better job of identifying how the customer feels about the estate planning process and how educated they are in it to provide the best guided experience.
We aimed to simplify the experience by providing a better recommendation based on user's levels of understanding.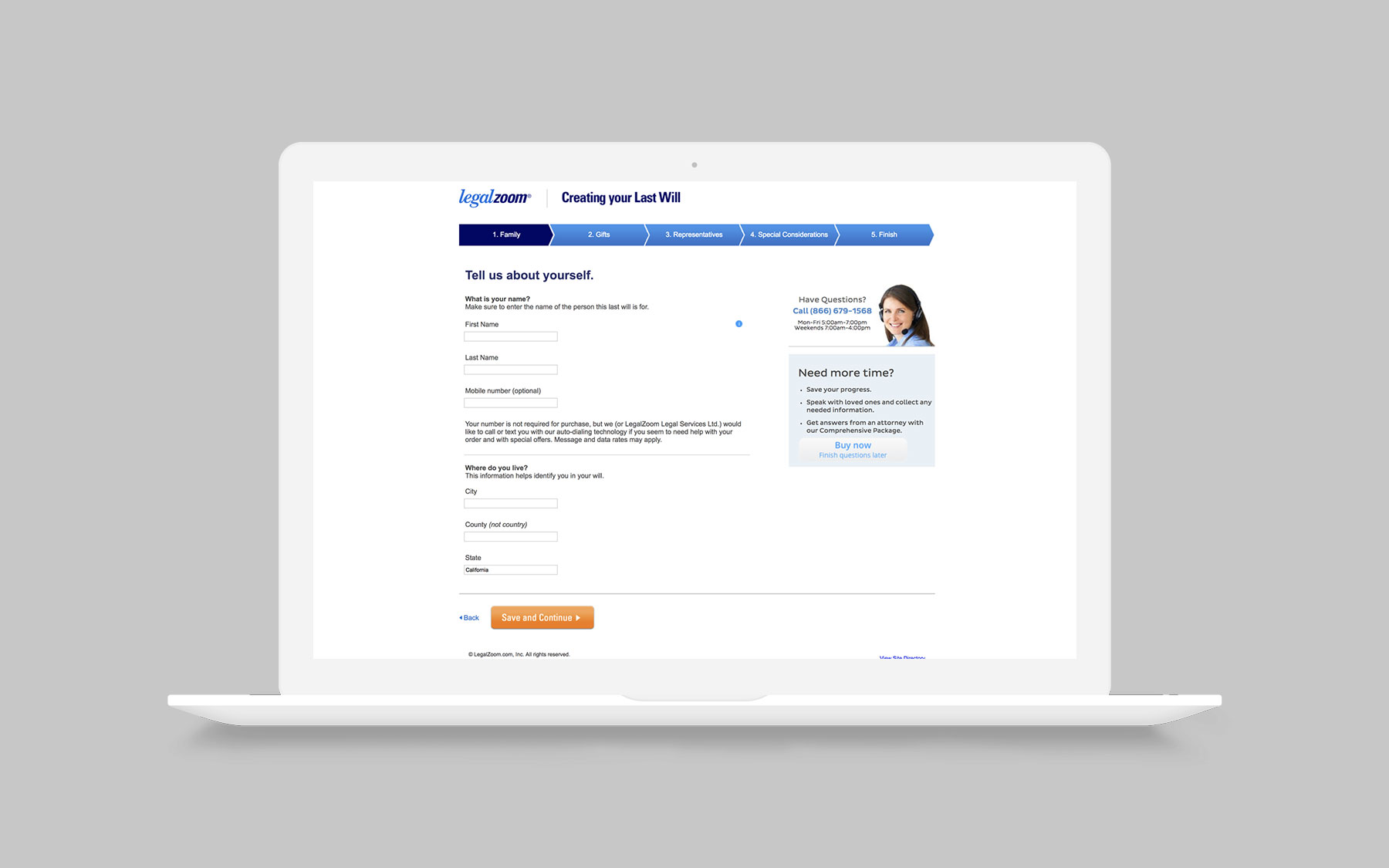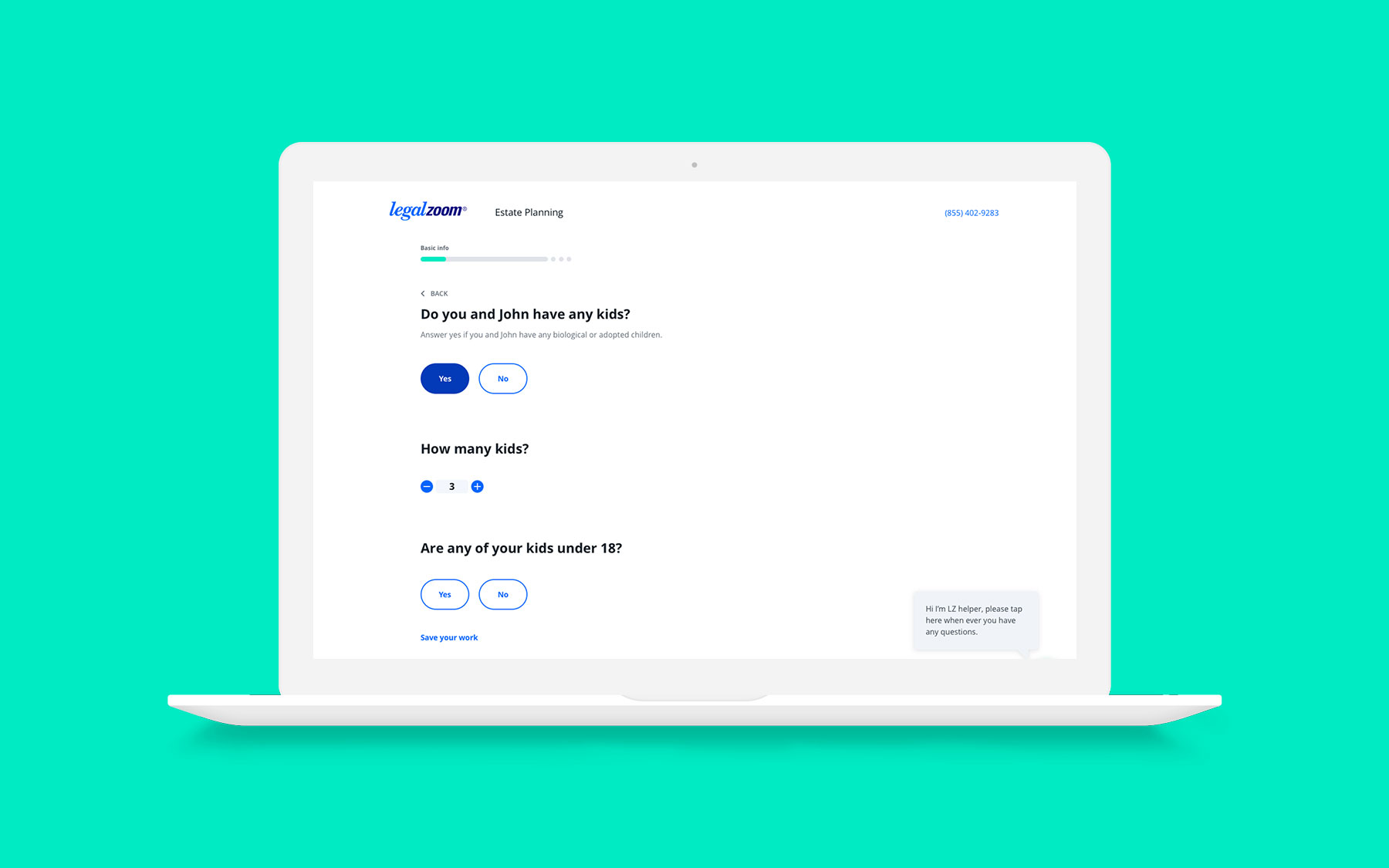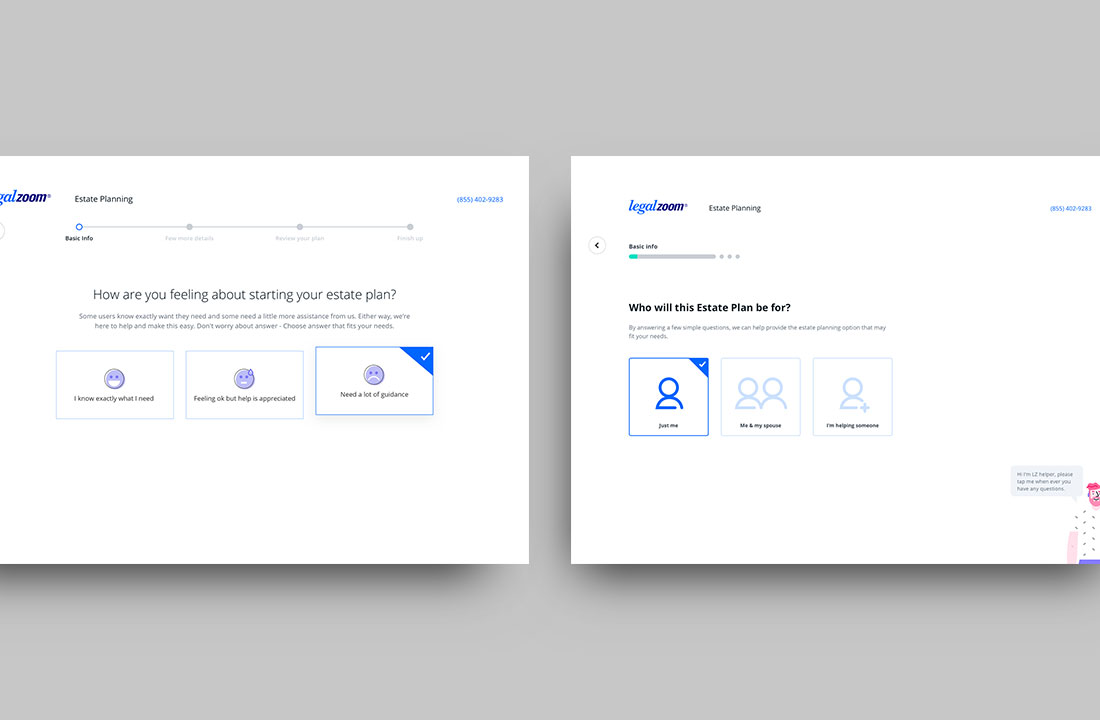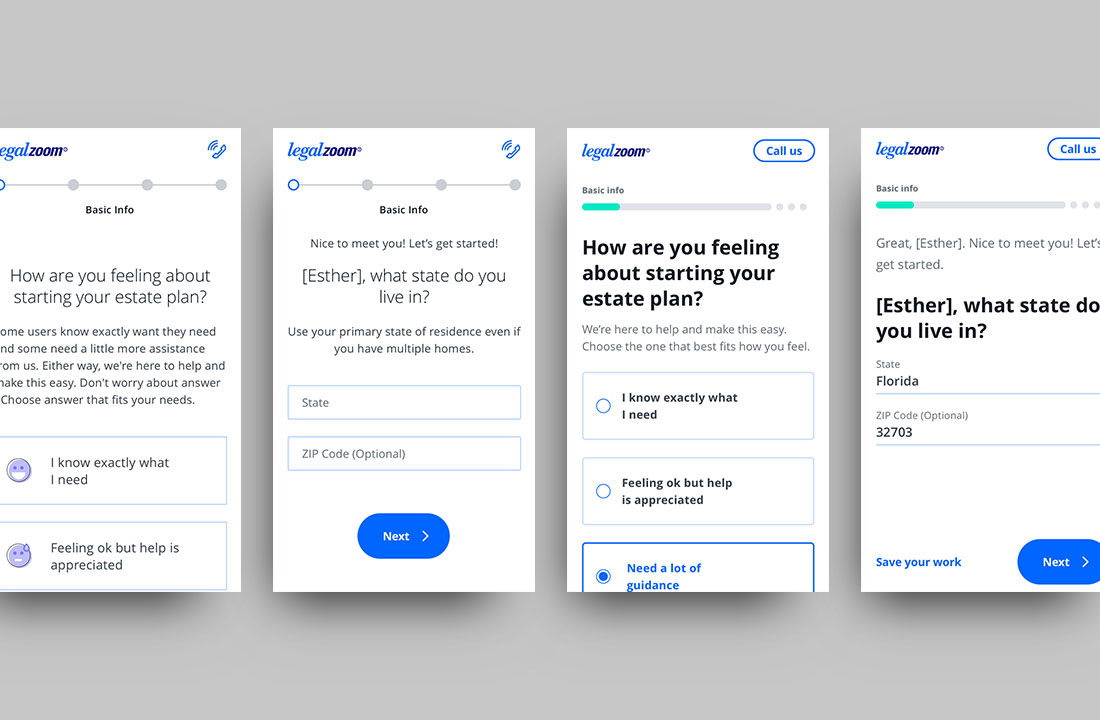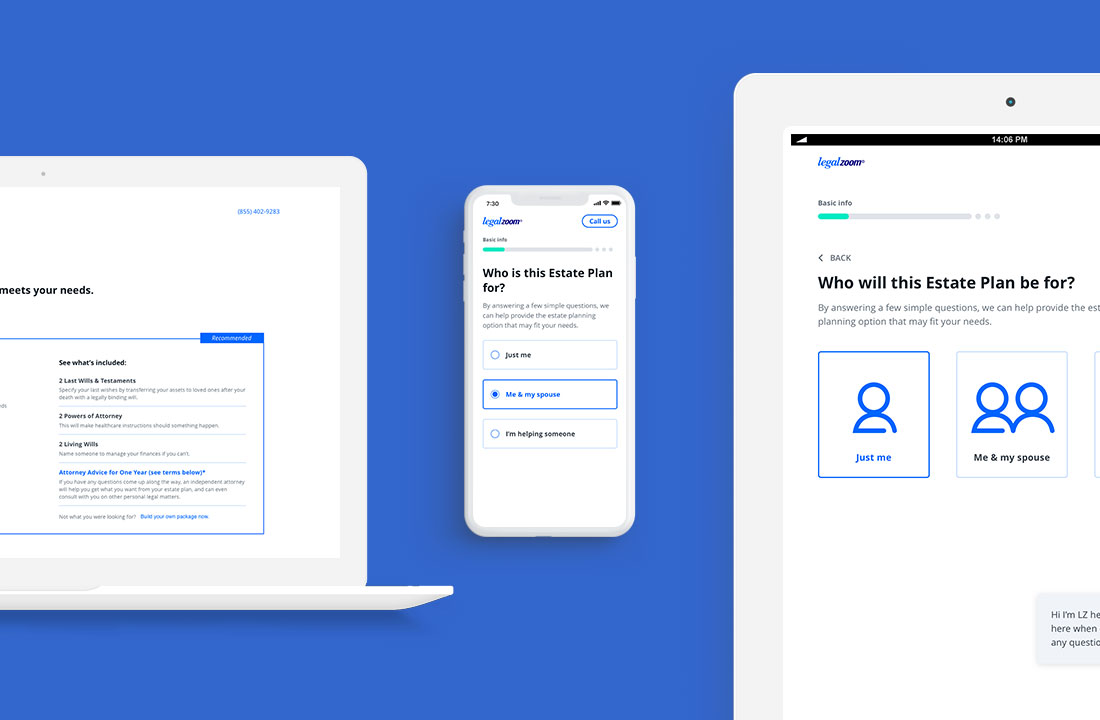 Our UX designer developed 4 different personas that represented users with varying levels of confidence filling out estate plans. The personas were helpful for me to be mindful of the different kinds of users that need to be included with the new designs.
Getting a sense of the flows from the wireframes I was provided, I explored different UI treatments for use on the questionnaire flow for desktop to mobile. As I was working on the flow, the design system was evolving too which caused me to change things up at times. For example, originally headline type was light and airy. But that switched to making headlines bold to have more contrast from other sections below. Iconography and illustration styles also changed over the course of working on the questionnaire flows.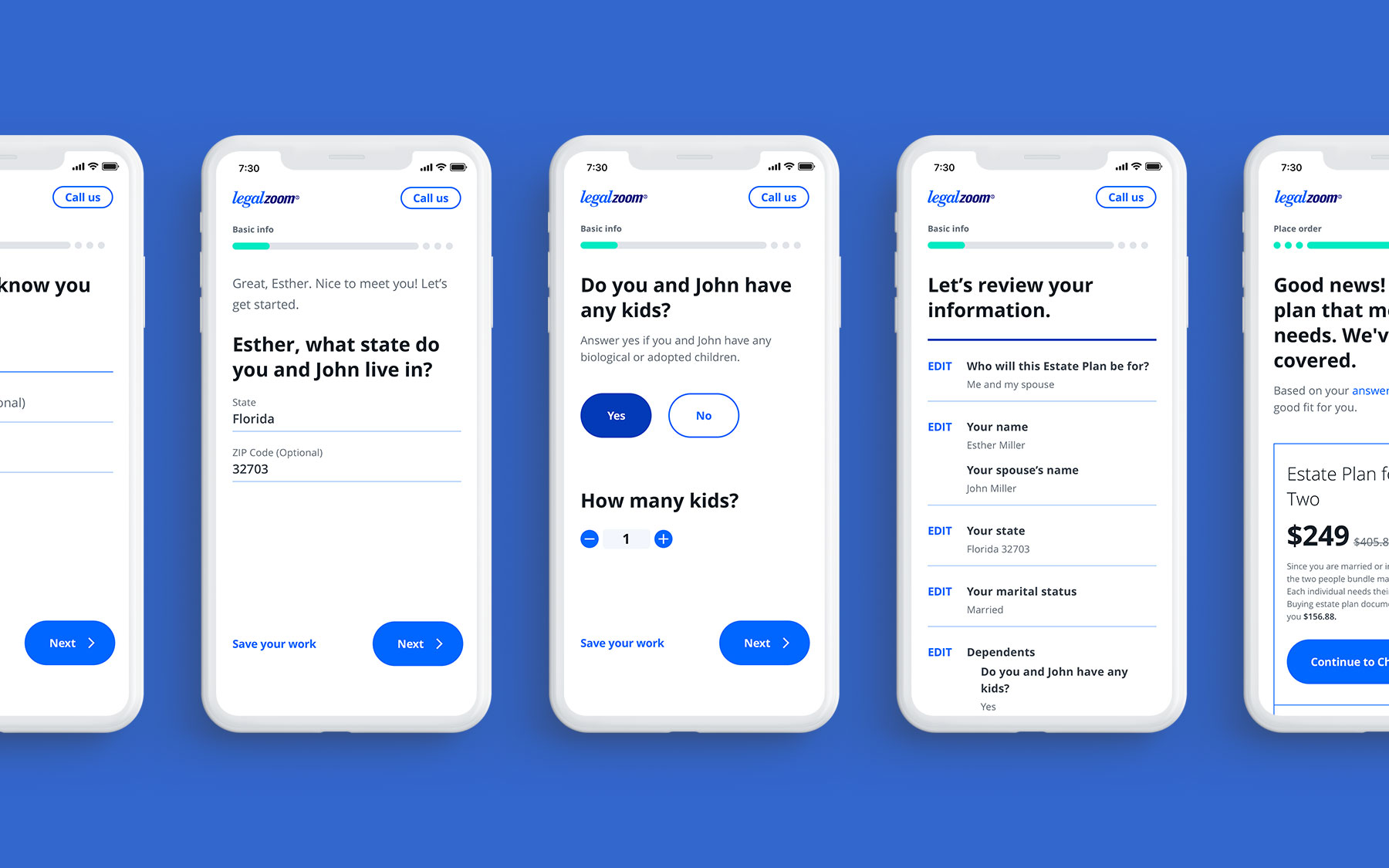 Opportunity #2
Easy to follow 
to-do list
Current customers face a confusing post purchase experience. They land on the My Account page which doesn't clearly inform users what to do next in order to fully execute their estate plan.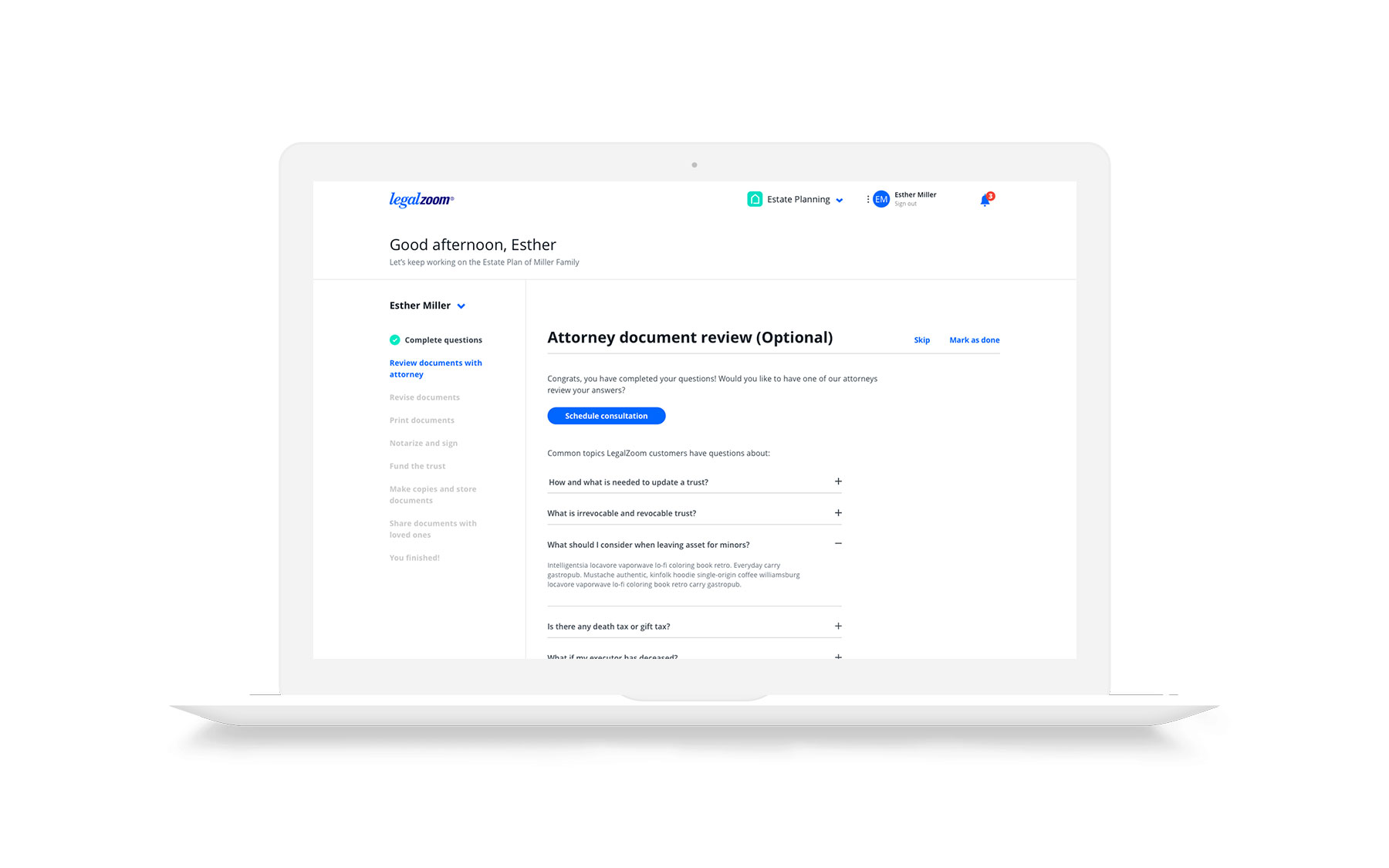 Provide next steps and guided assistance for finishing the entire EP process.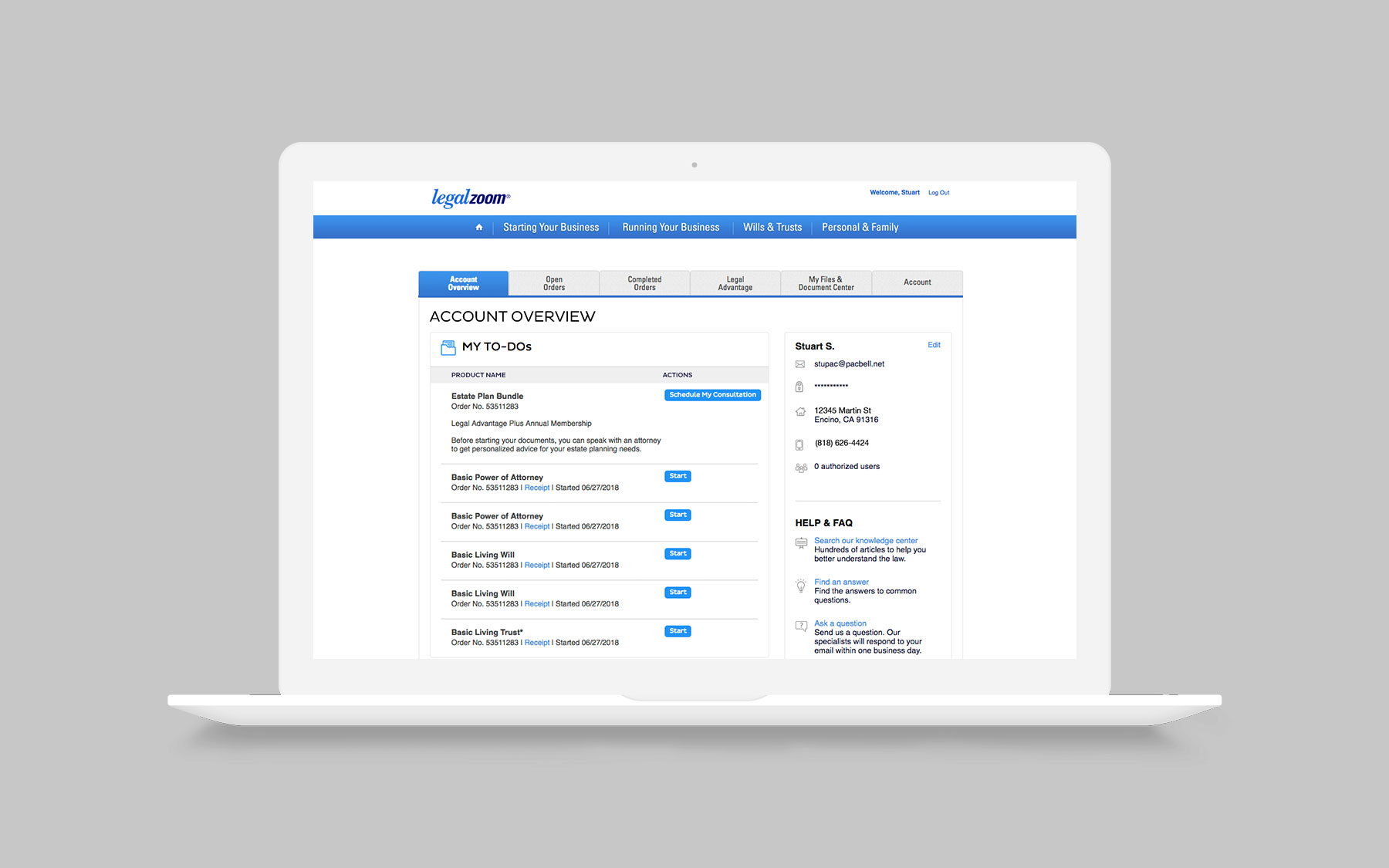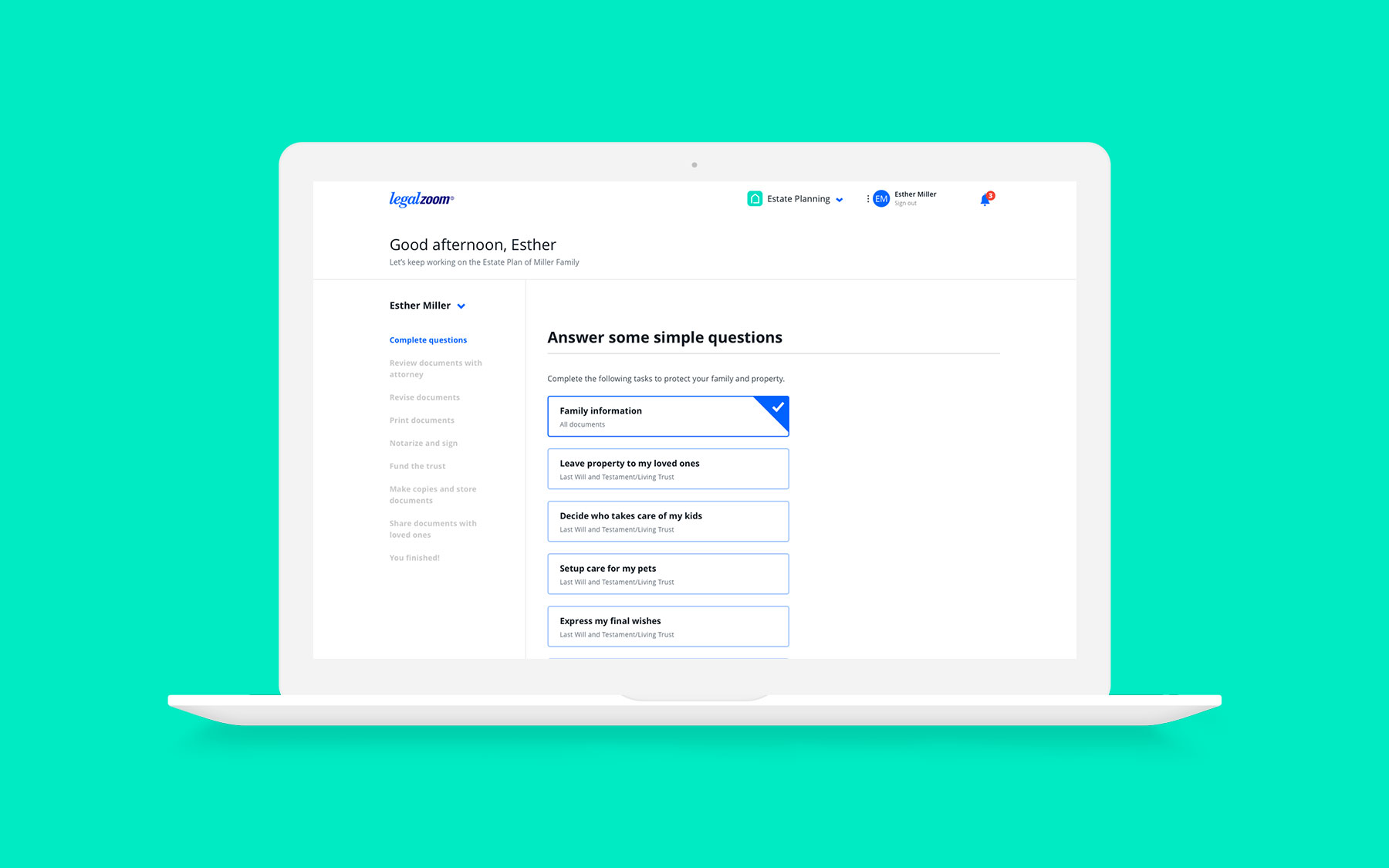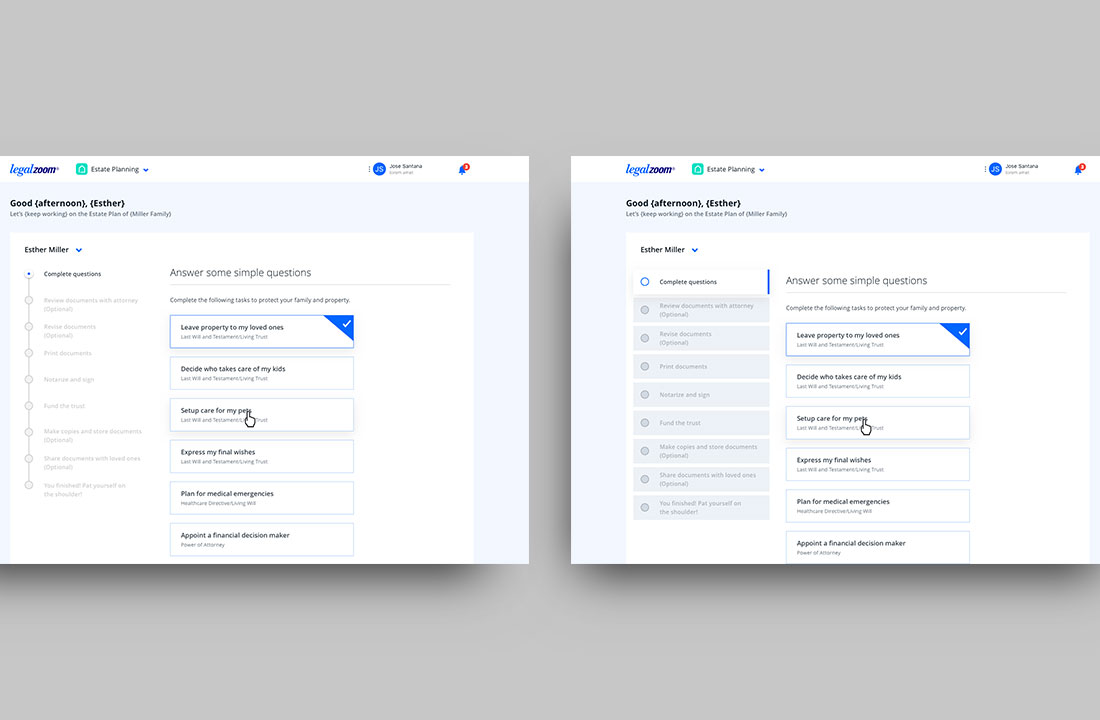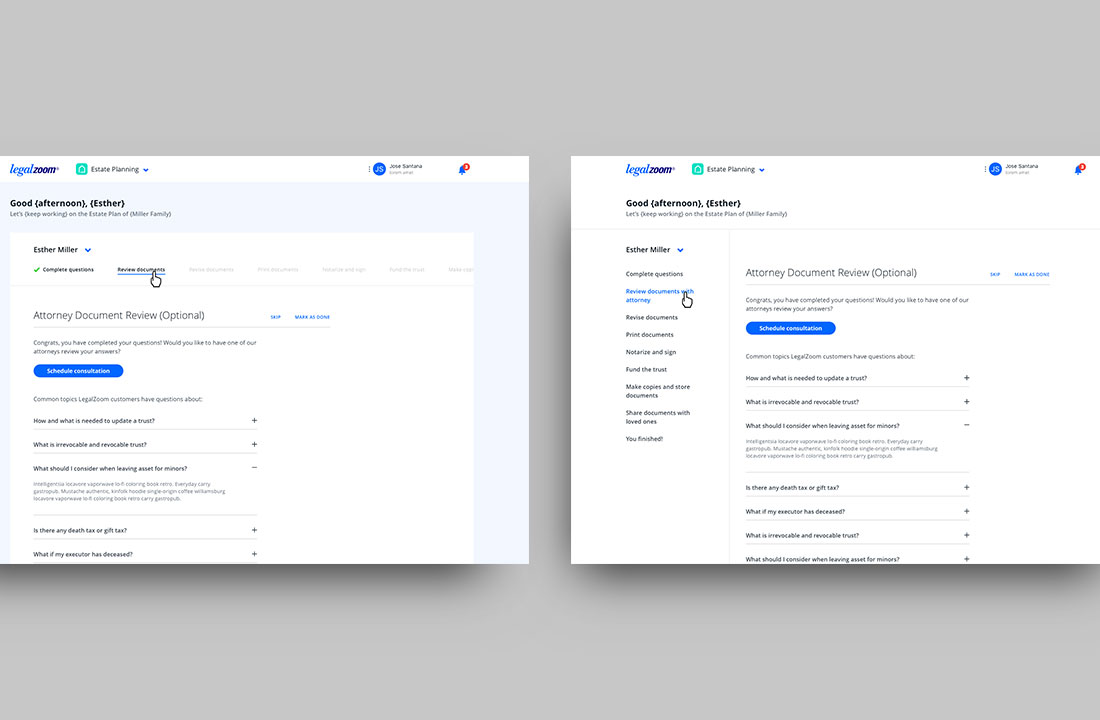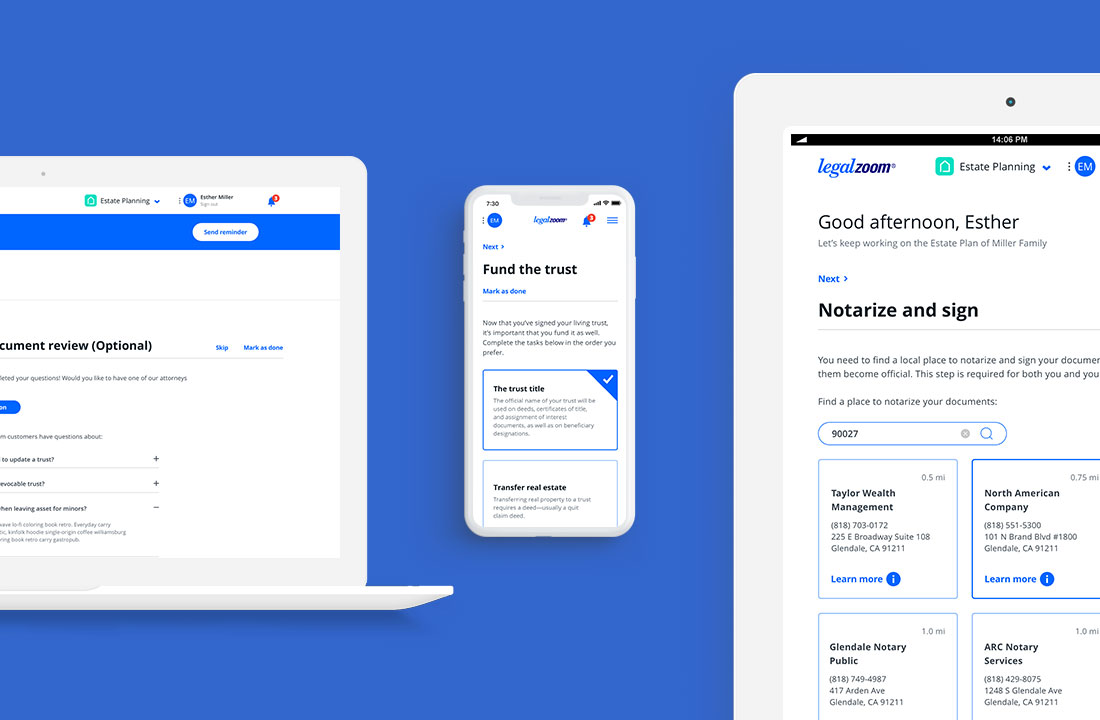 Working on the dashboard flow, the biggest challenge was the to-do list. It acts as a to-do list and a navigation in that it lists all of the steps but not all of the steps are required. Also, it needed to clearly inform people what step they're currently on and what they should do next. I explored different options but resolved at a simplified treatment of making current states blue, using a checkmark for completed steps and having next steps are faded until you're on that step.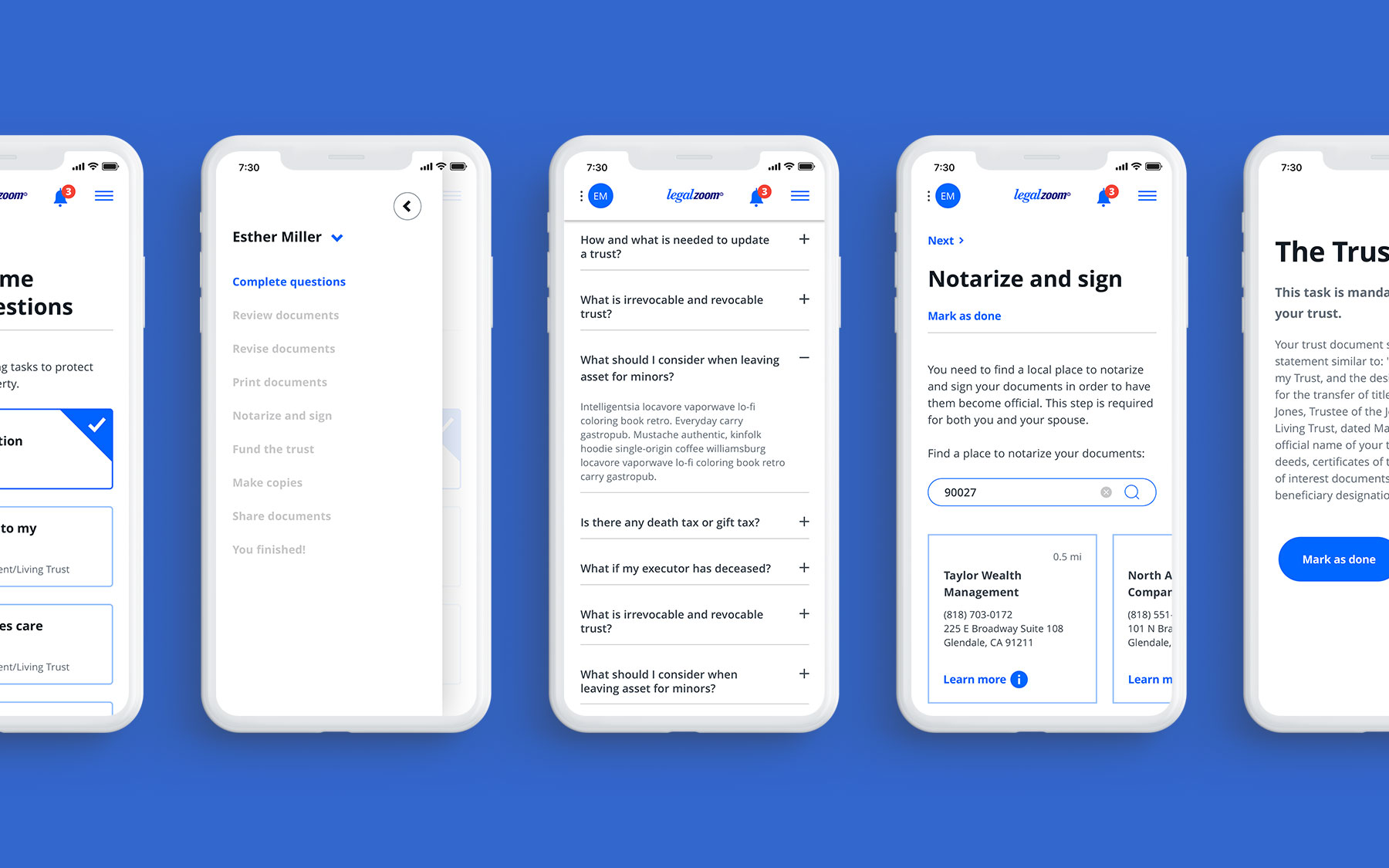 Opportunity #3
Clear estate 
planning funnel
There are around 20 pages in the EP ecosystem dedicated to education. Customers bounce around these pages, learning, but frequently not making progress.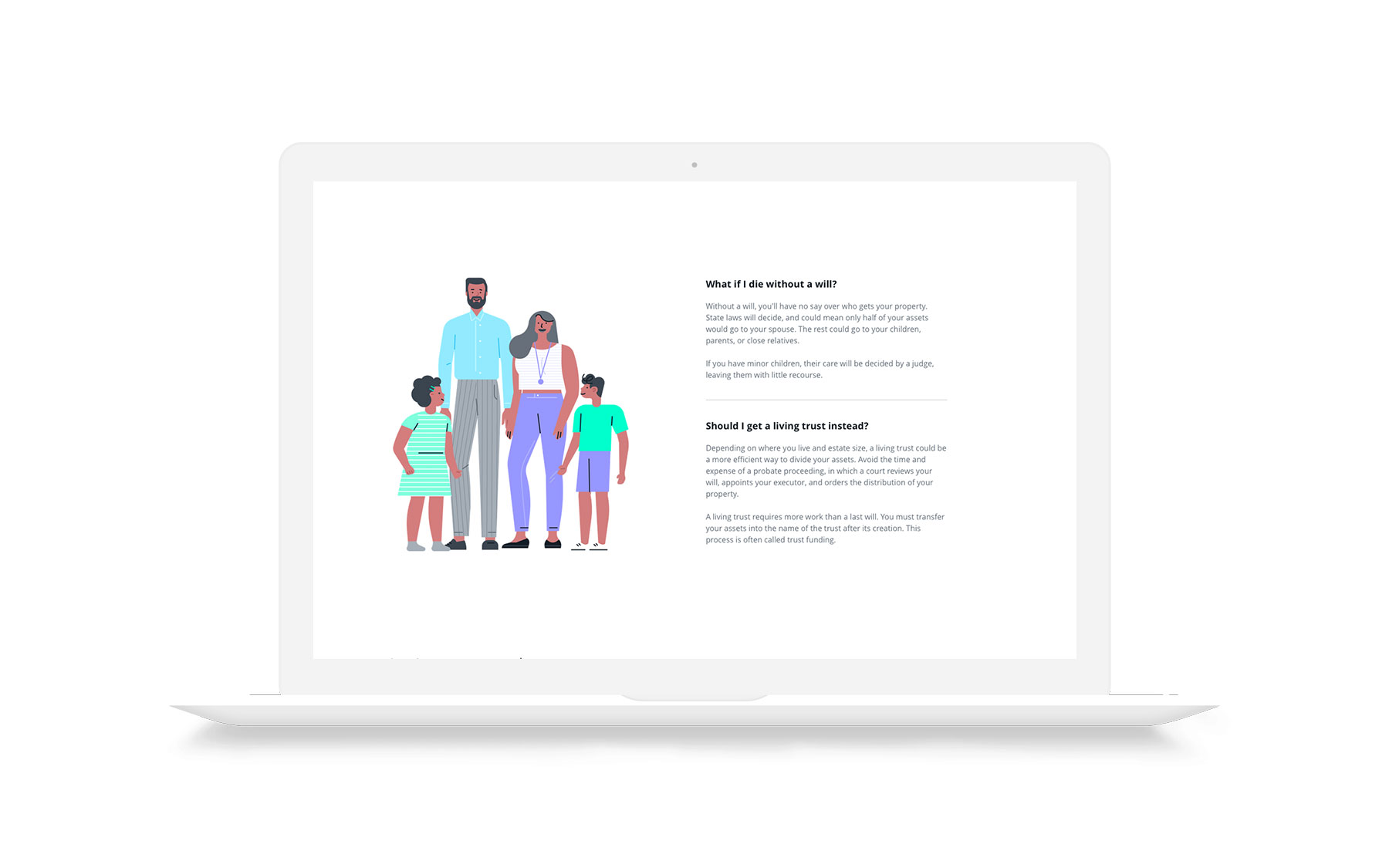 Simplify the experience by providing better, more personalized education that helps customers move forward.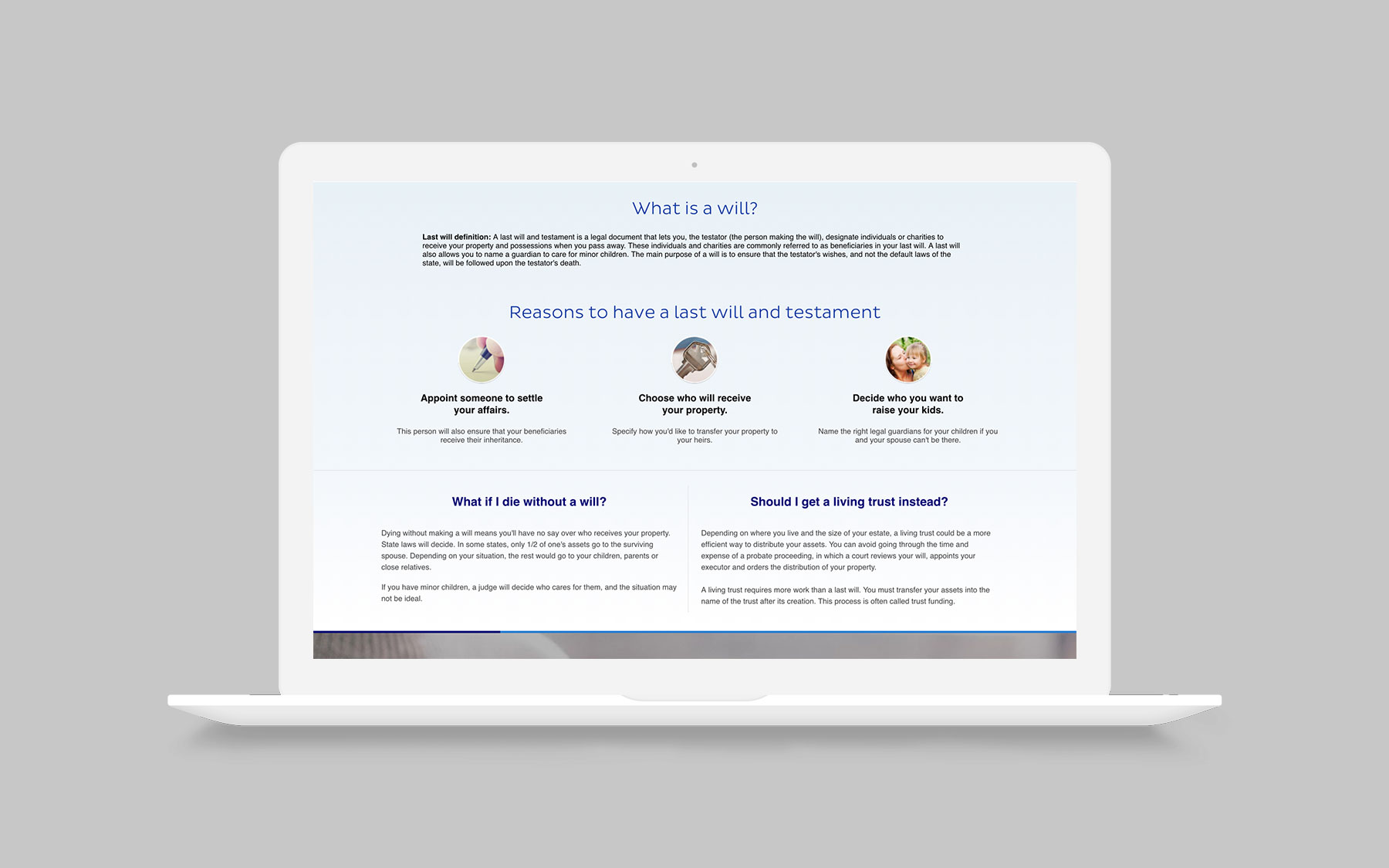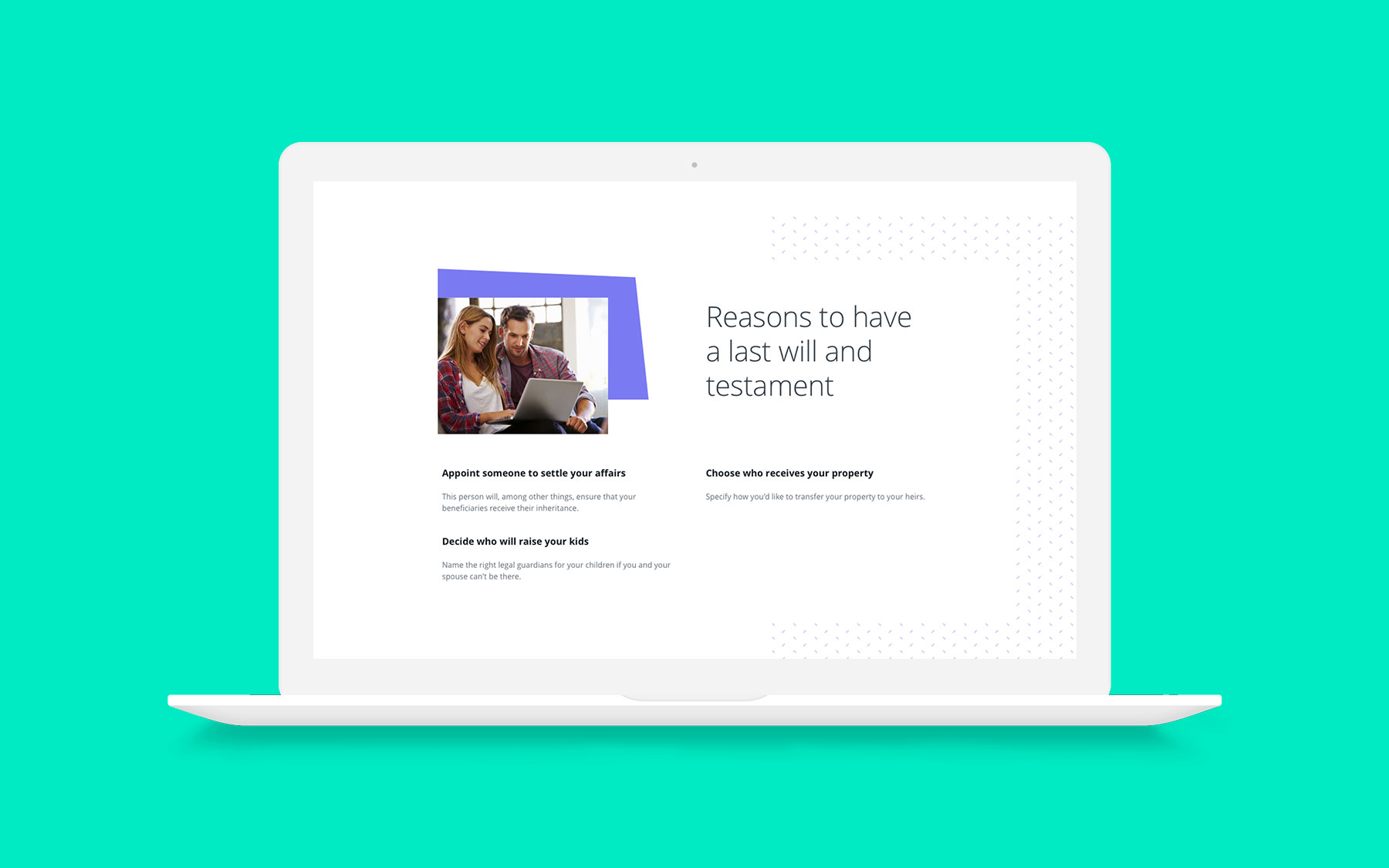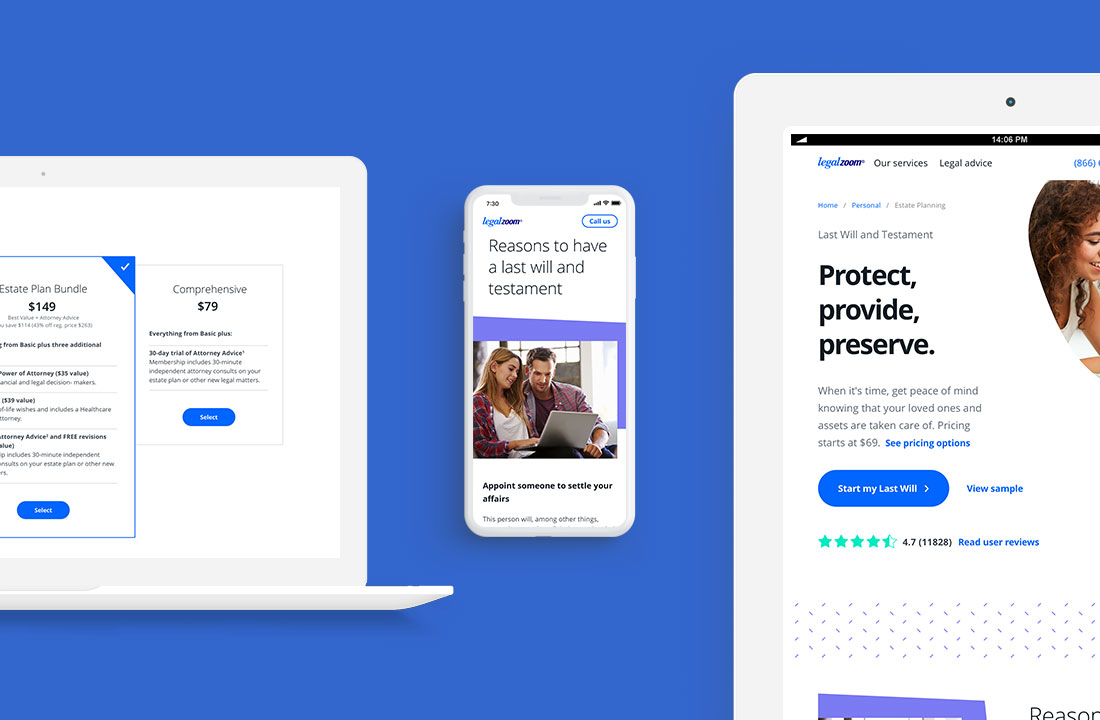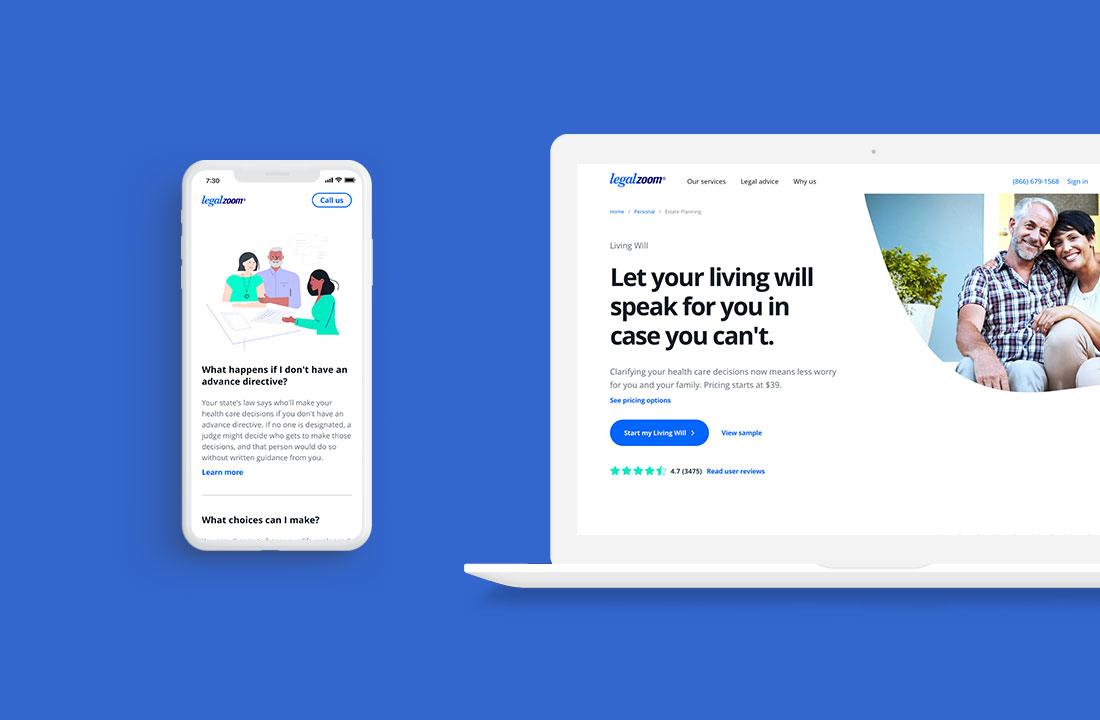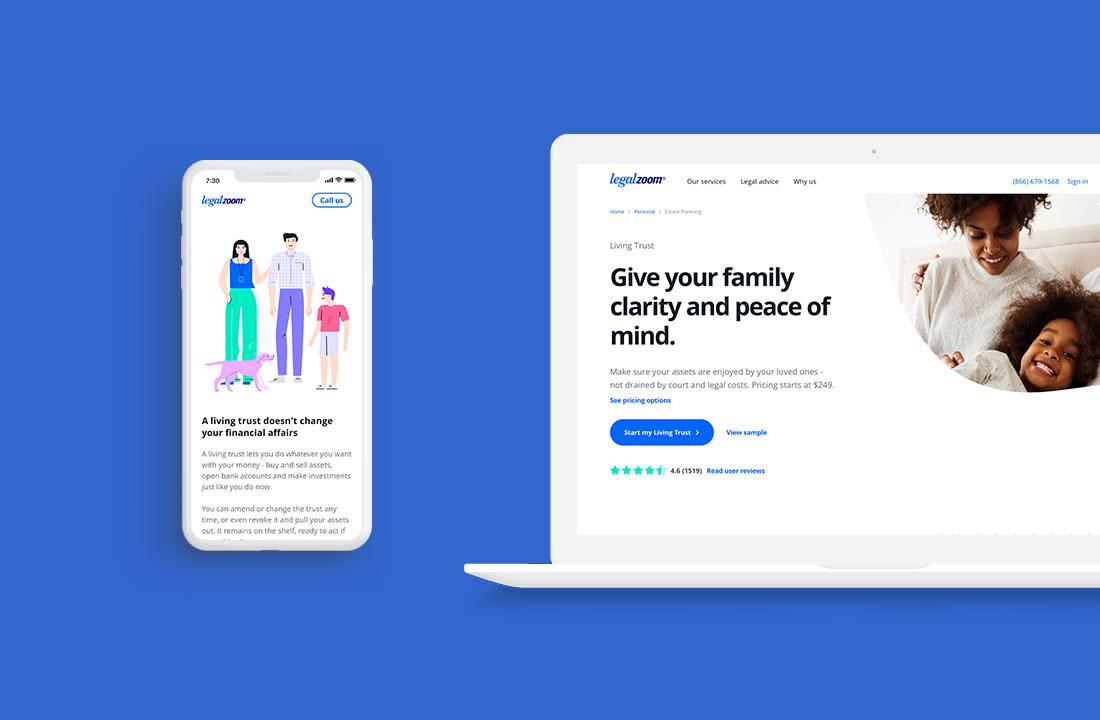 The old overview pages were heavy in legal speak and information that wasn't clear to users without heavy knowledge of each topic. Working with our Copy Writer, we wanted the new overview pages to have a more human/natural approach. She developed copy that gets to the point but was conversational. The new focus was to get people to easily understand complicated subjects. I leveraged photos and illustrations to help inject the new personality to each page but also have a unified feel to them.