Branding

UI Design
Packaging
Email Design
Premium and exclusive gear for your inner nerd.
Loot Crate is a subscription service that partners with industry leaders in entertainment, gaming, sports, and pop culture to deliver monthly themed crates.
A new premium crate line featuring exclusive collectibles, apparel, home goods, and more. As part of the Creative Services team, I developed the branding and online experience for the launch of premium brand line Loot Crate DX.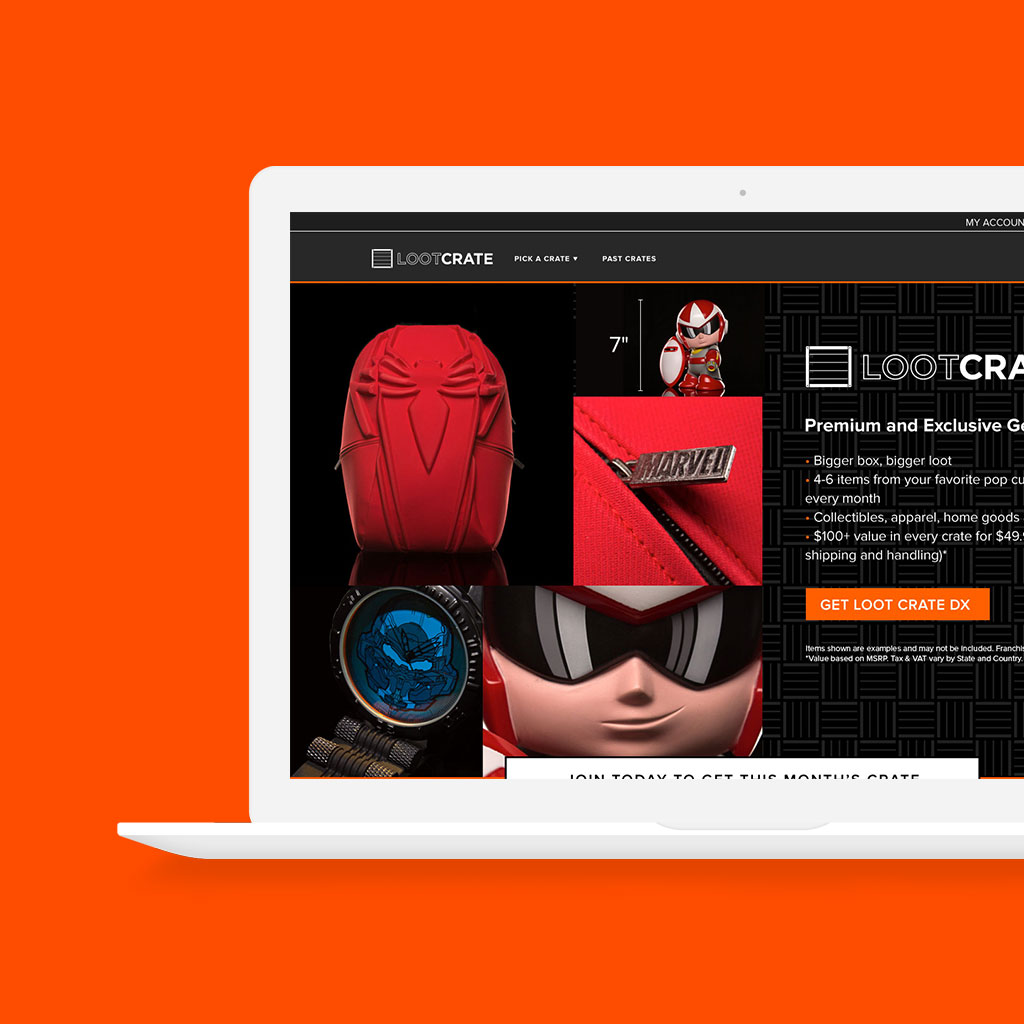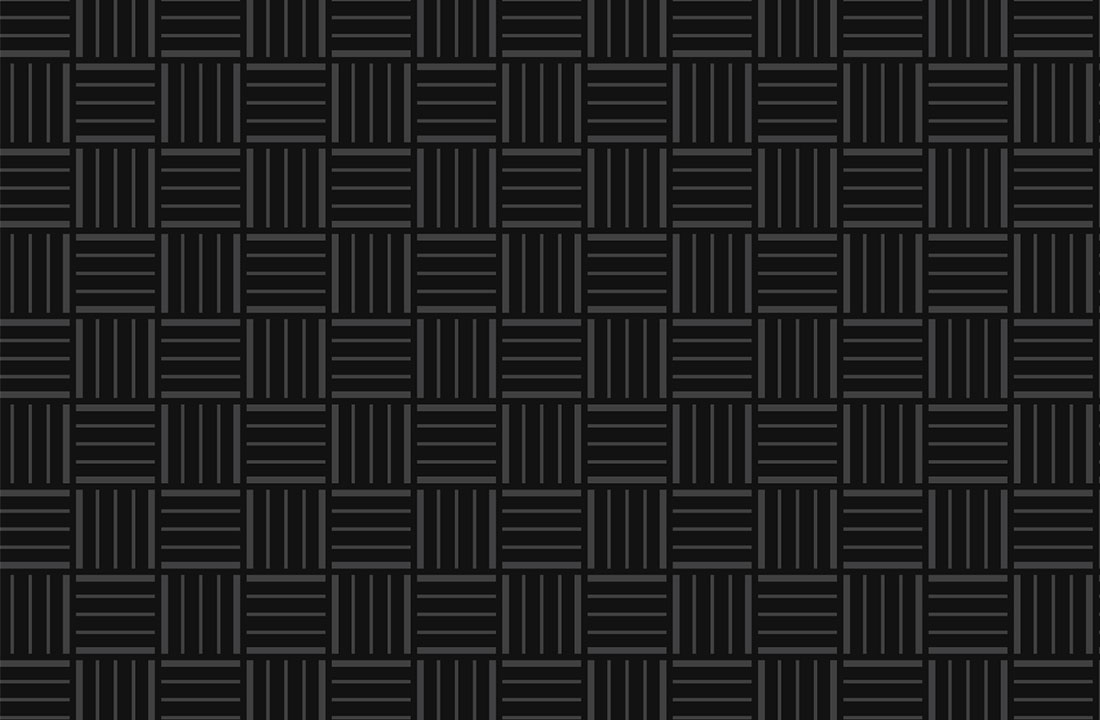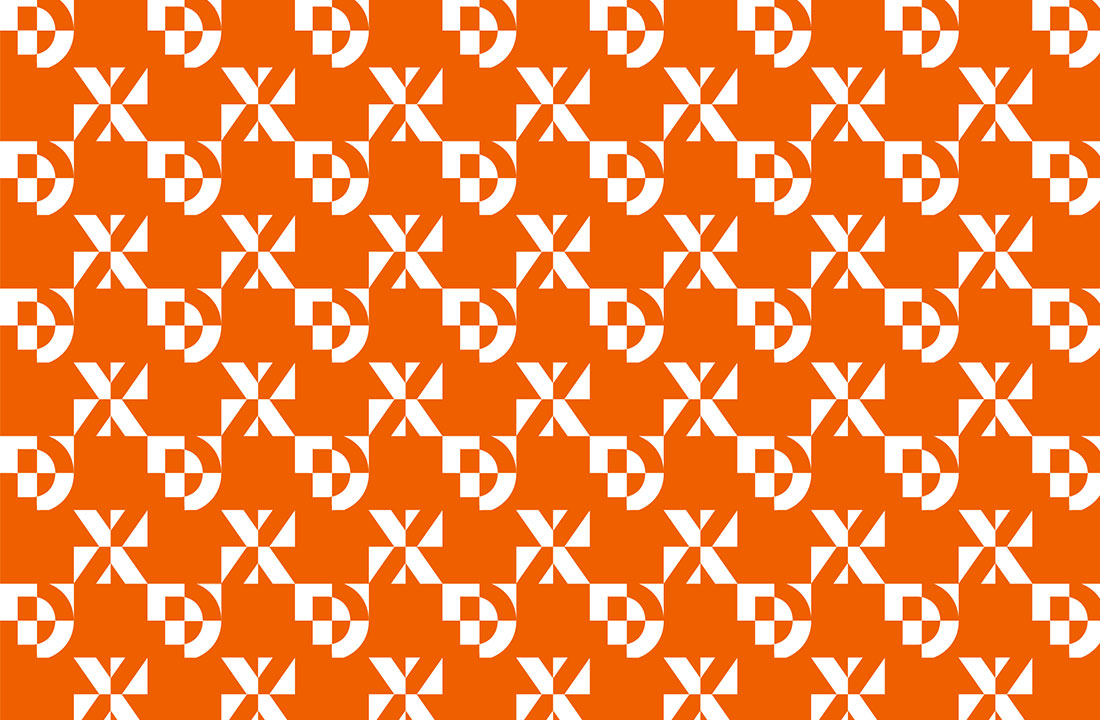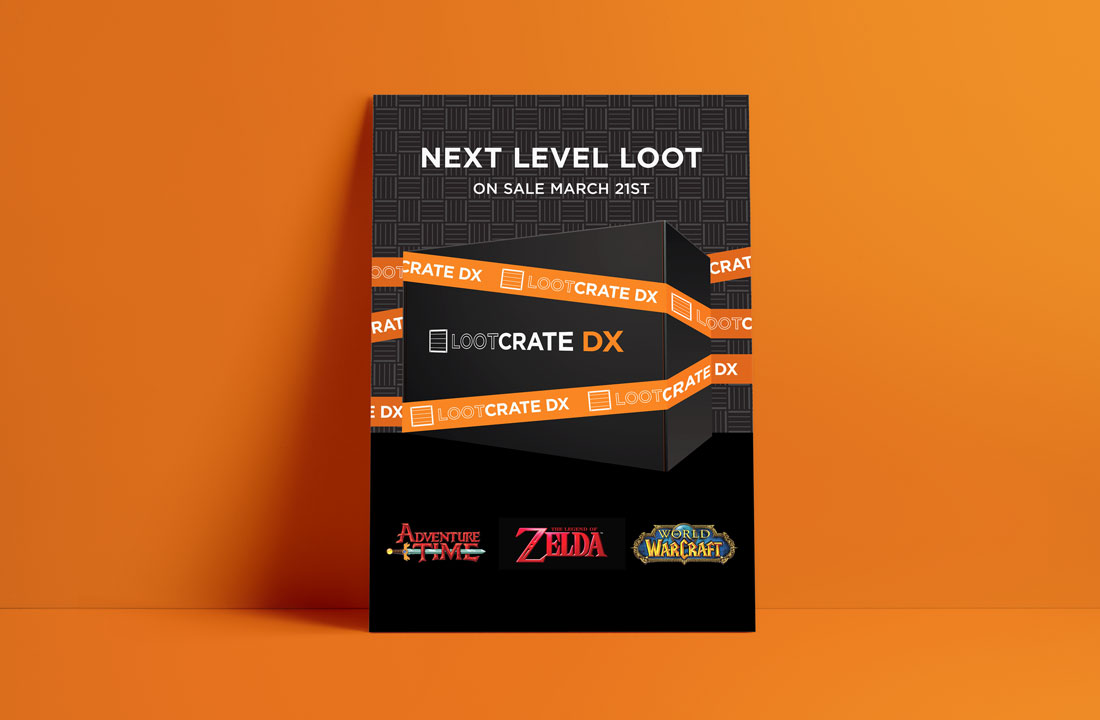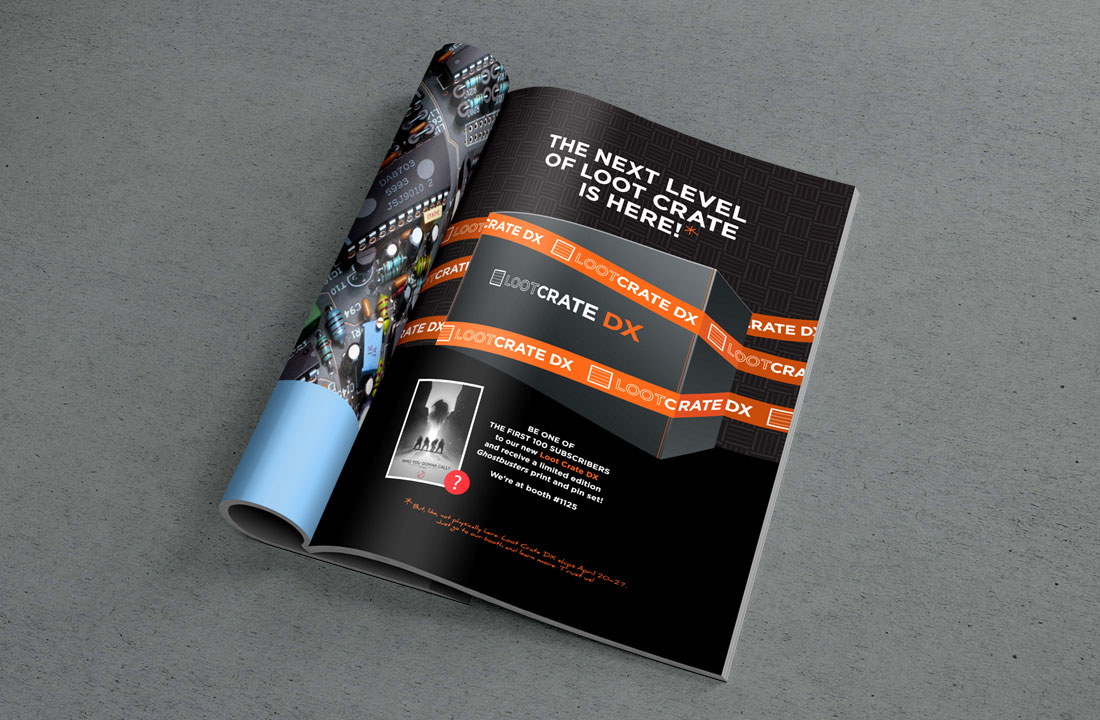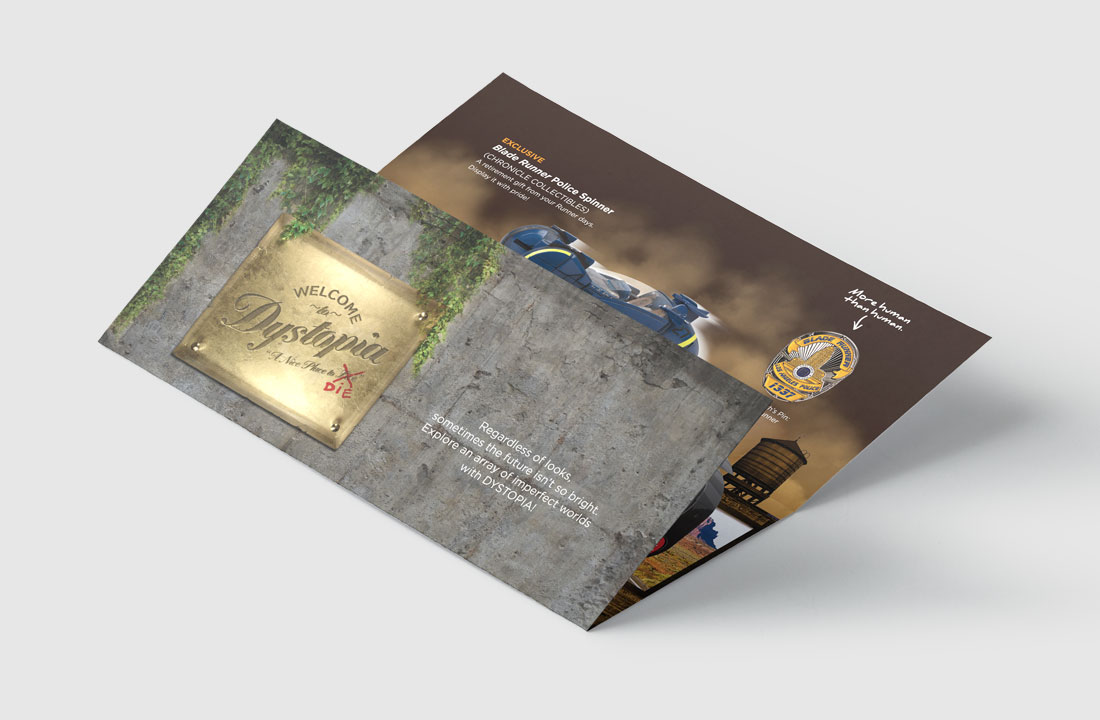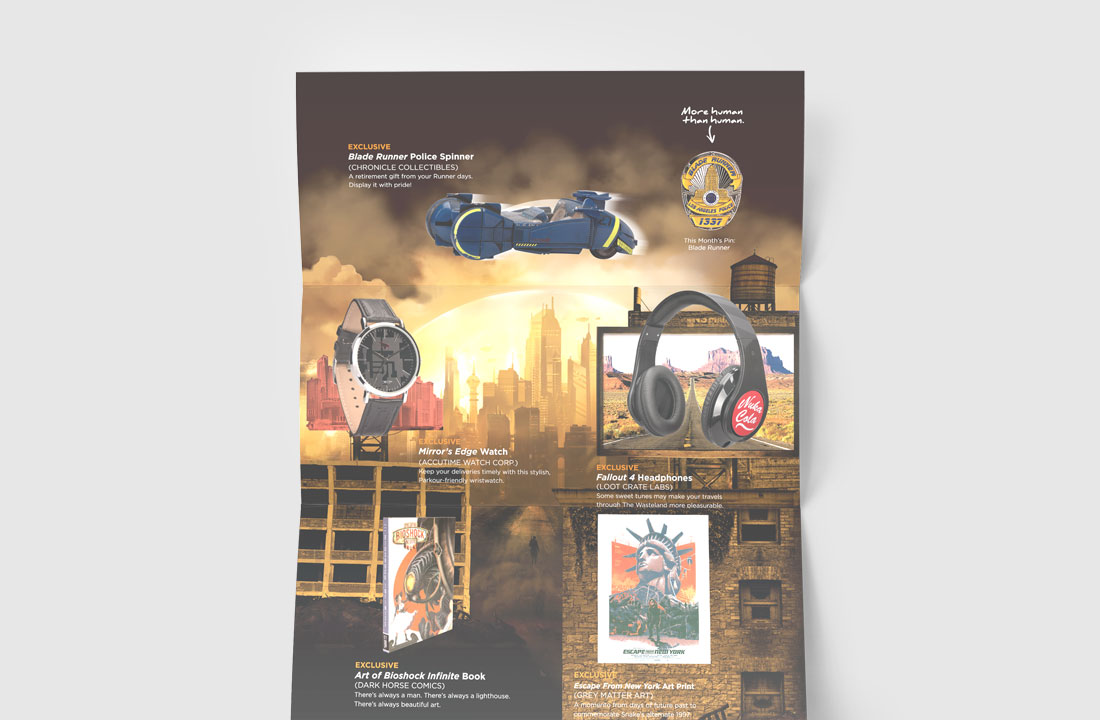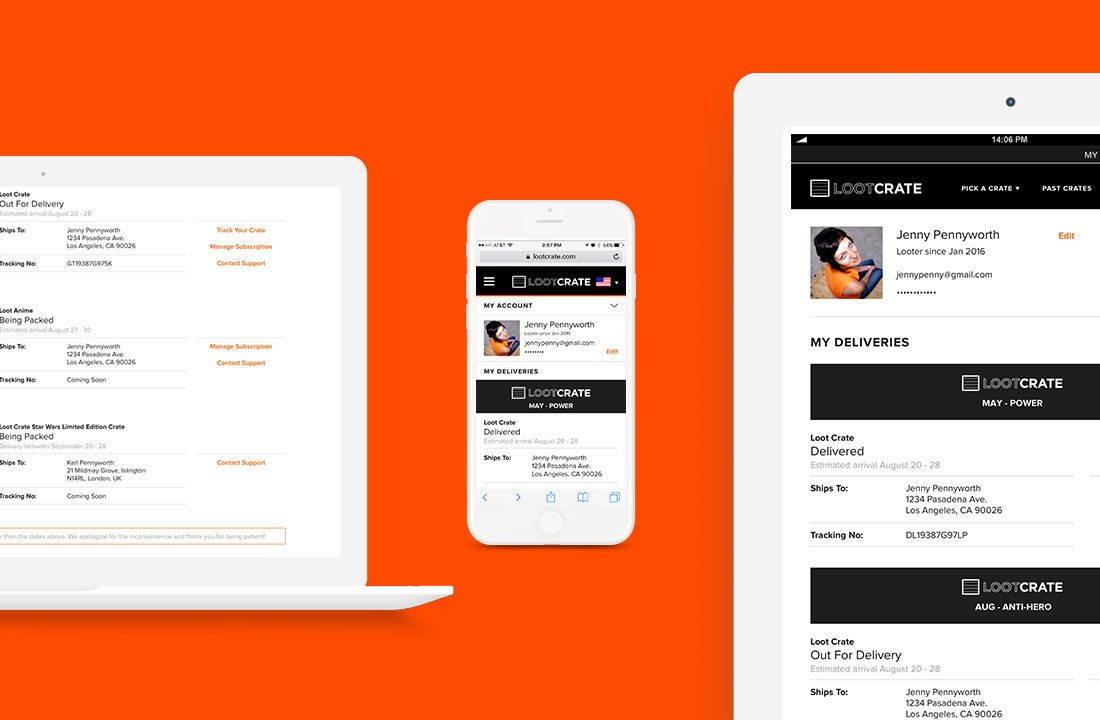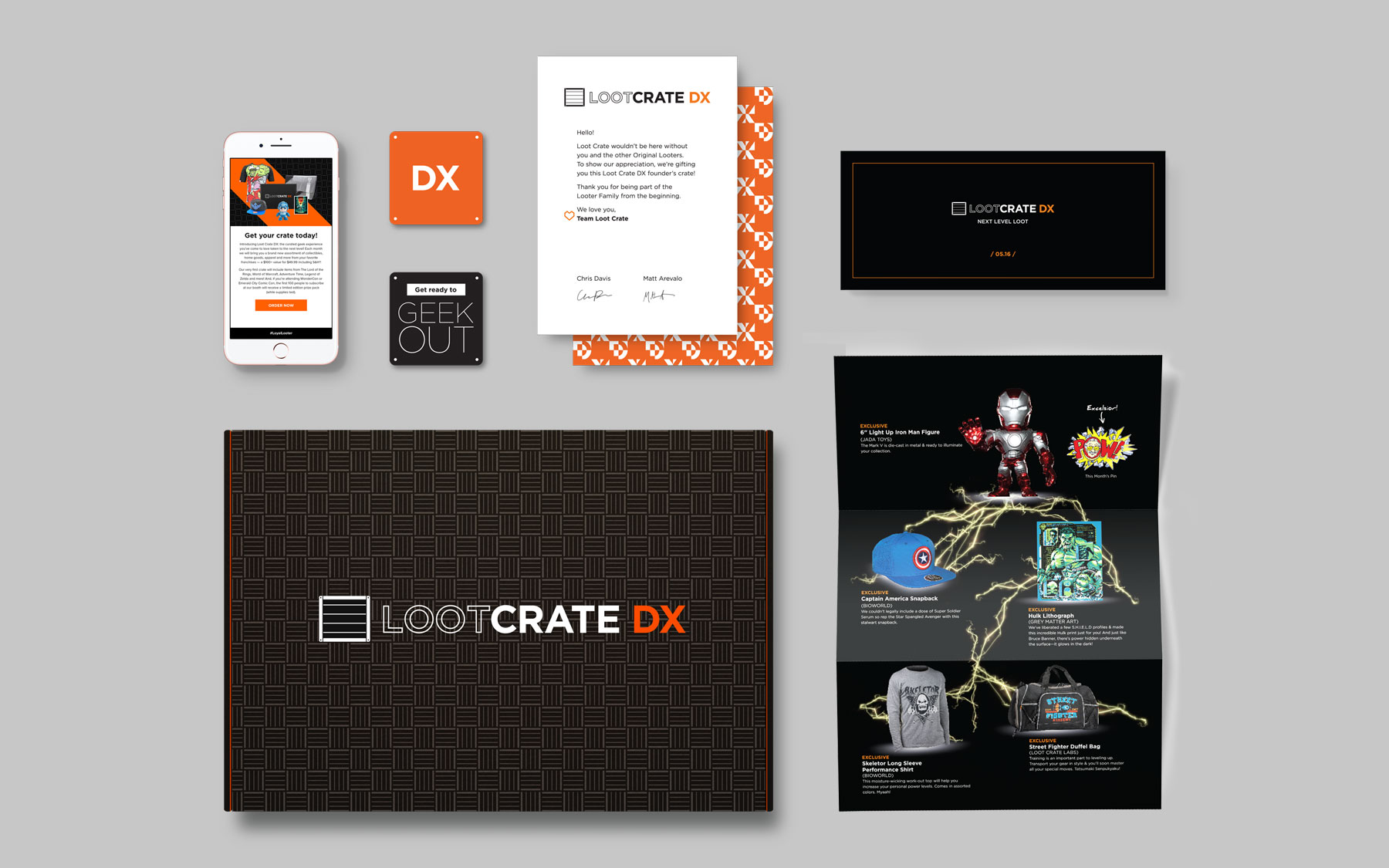 Improving the subscriber experience
Improve the My Account experience enabling Loot Crate subscribers to see when they will receive their crate. As part of the Retention team, I helped to develop new features to improve the logged in experience for our customers. I also helped to develop a communication strategy that welcomes and informs new Looters thru email and print touchpoints. The focus was to be informative but also include moments of delight.