User Research

Information Architecture

Wireframes

Mockups

Prototyping

Logo Design
Nuzzle is an app with the mission of serving as a guiding hand in your journey of adopting a pet. By supporting customers in their journey, Nuzzle helps place animals in homes faster with a customer-centric experience.
The founder approached me to develop Nuzzle's brand and iOS app.
The challenge with creating a unique logo for the app was that a lot has already been done within the space. Looking at various logos of companies in similar industries it was clear that most logos include paws and hearts.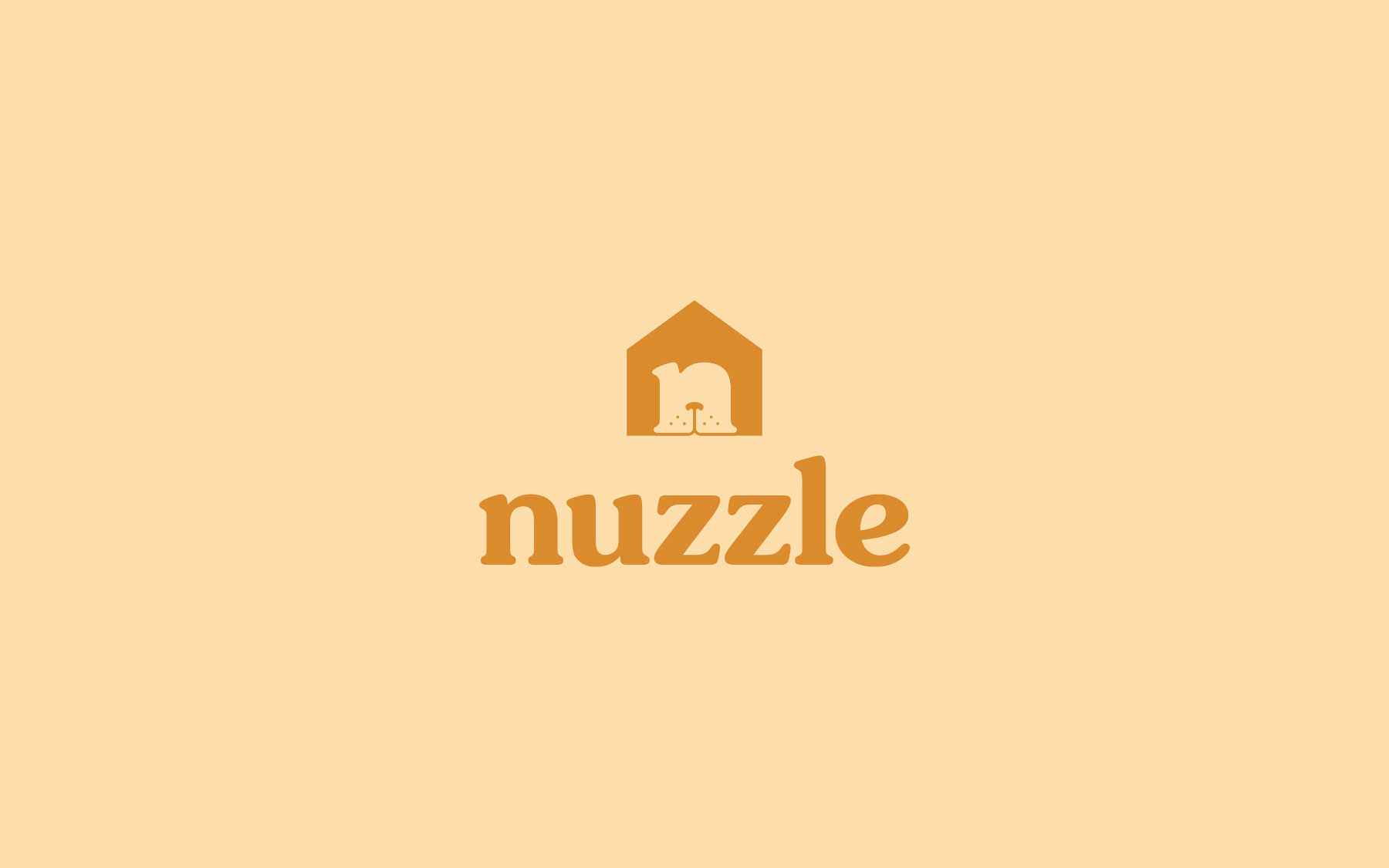 Nuzzle's main personality is personable. Other supporting traits are: Trustworthy, Friendly, Supportive and Clever.
The solution was to create a symbol, one that showed finding a forever home for both dogs and cats. Playing off of the Nuzzle name, I create a dog and a cat out of the letter N. Creating a lovable personality through noses that play a big part of affection between pets and their humans.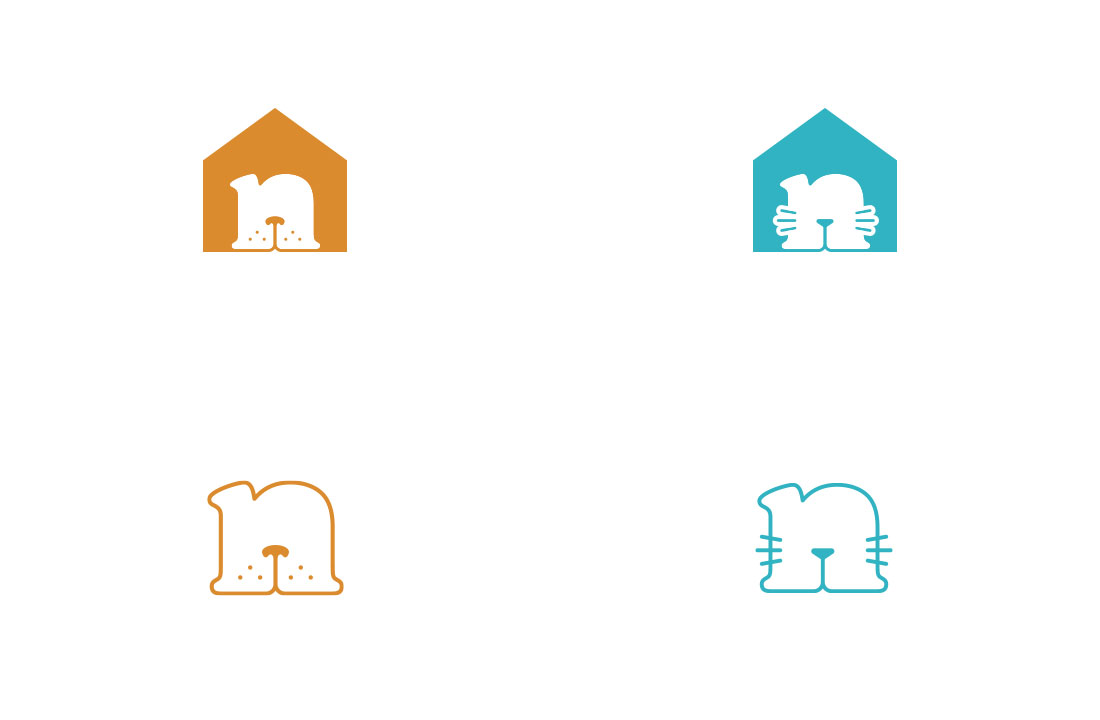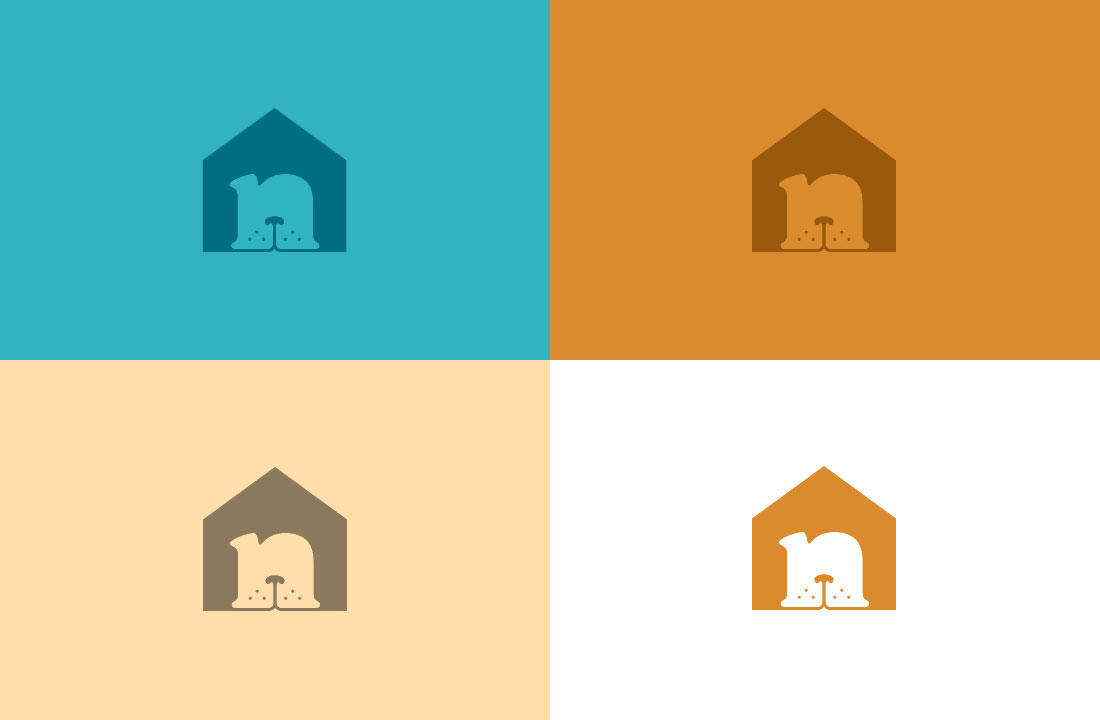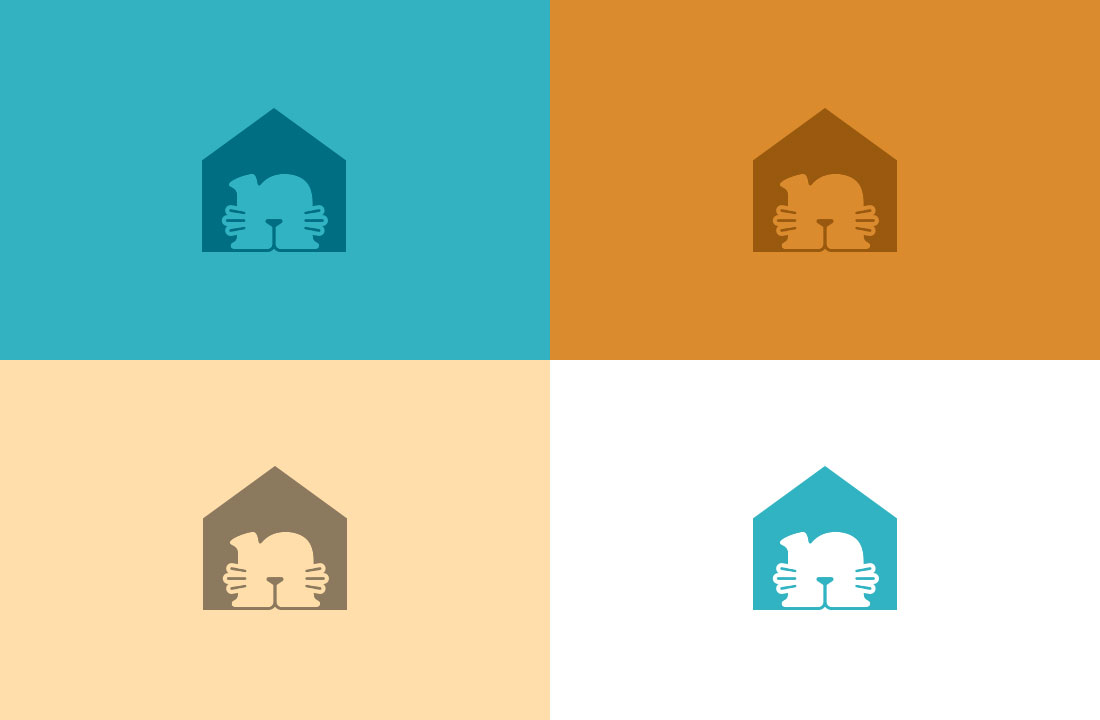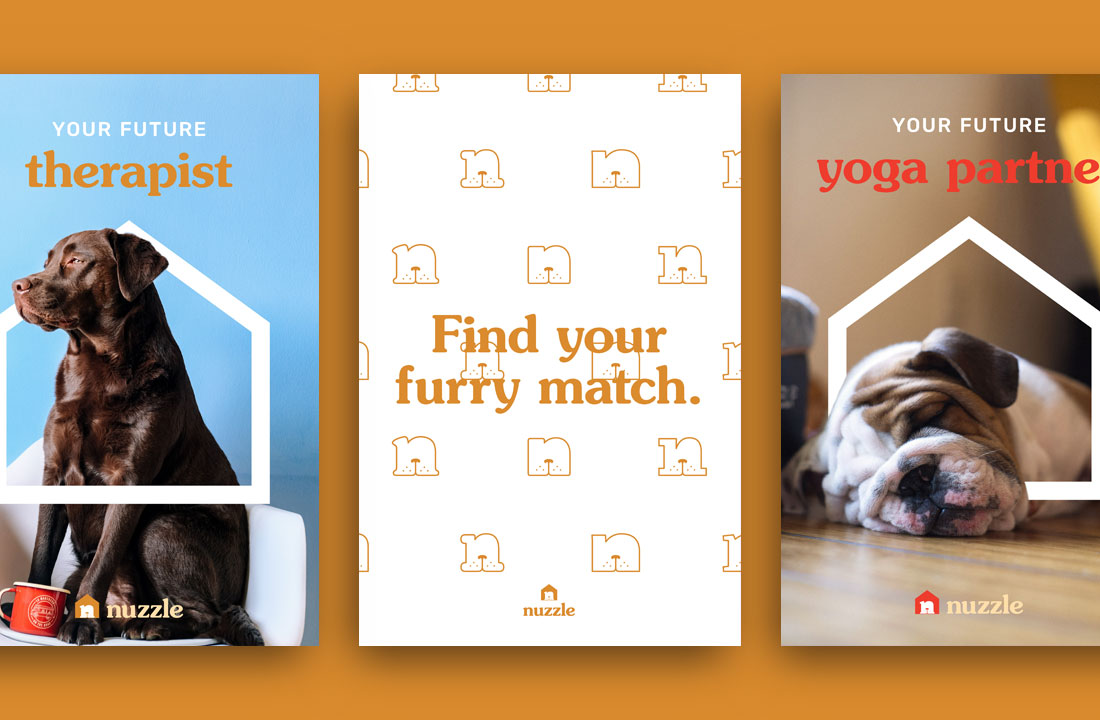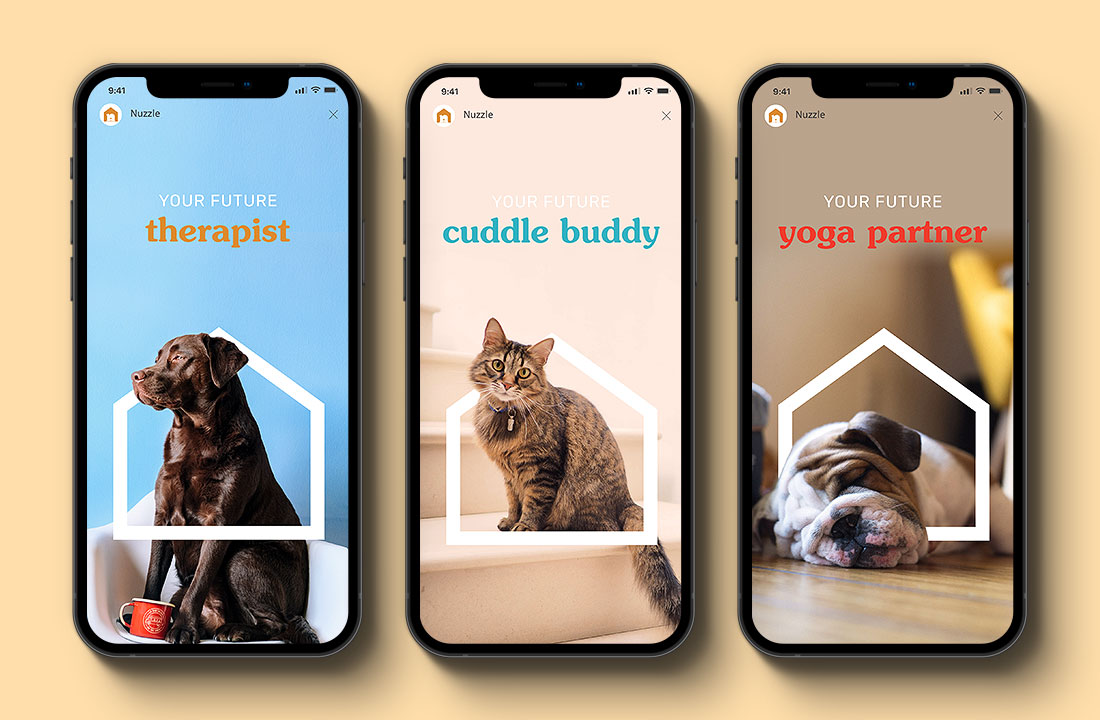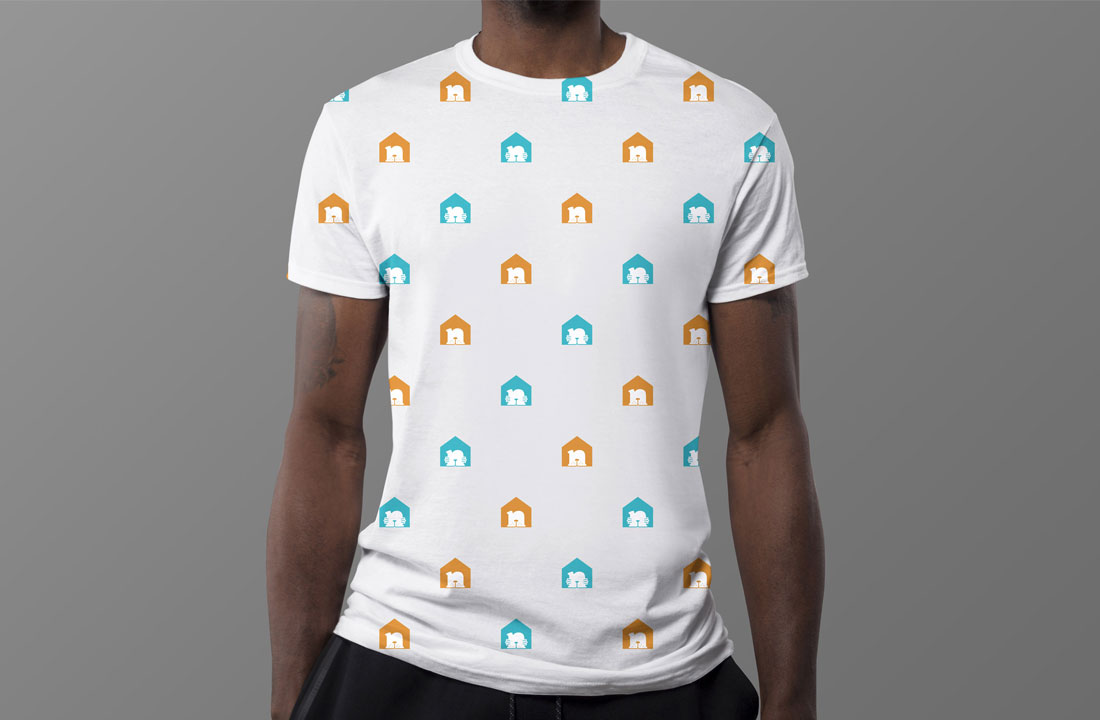 Opportunity #1
Accurate matching
It's important to provide an accurate list of possible matches for users. To increase the accuracy of potential matches, a short questionnaire makes up the onboarding process. With it, we get a better sense of what you're looking for and can recommended your furry match at a shelter nearest you.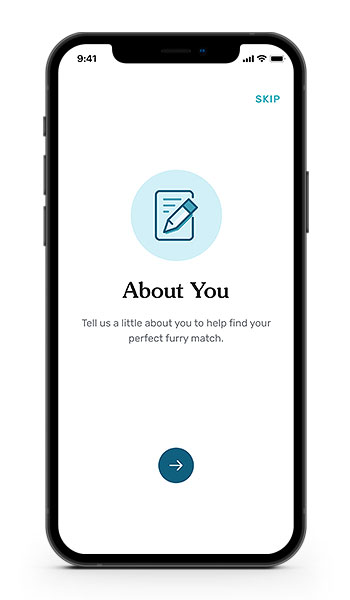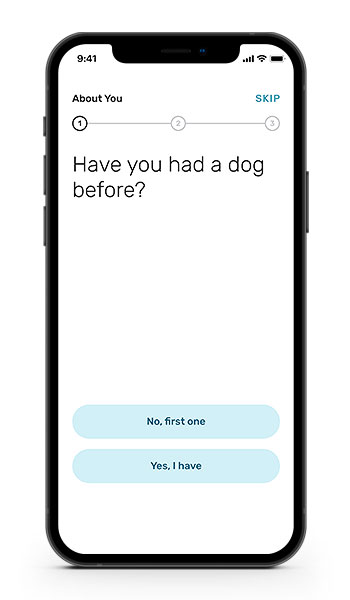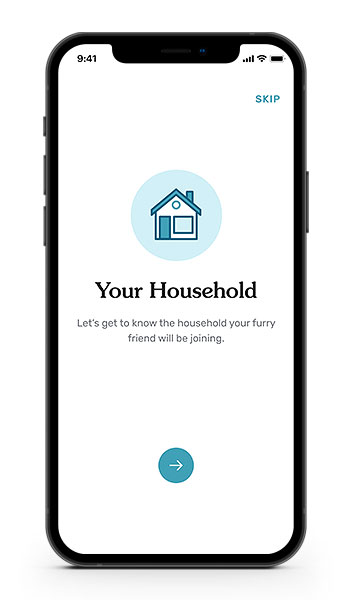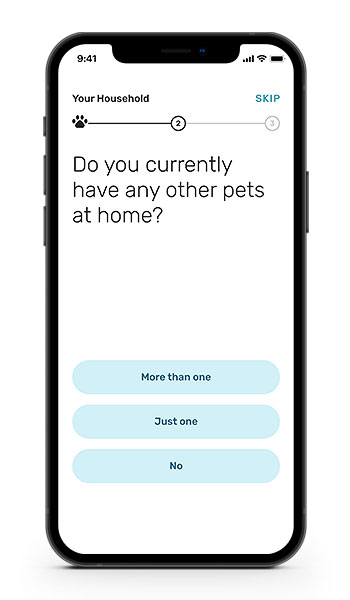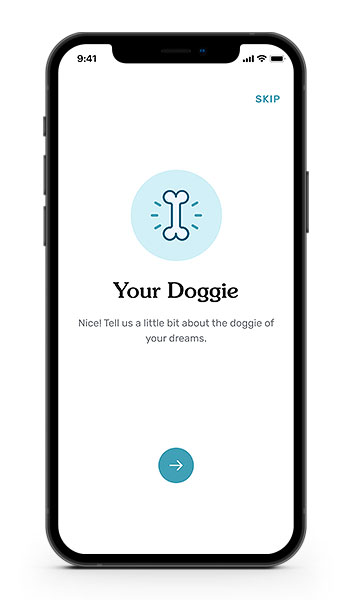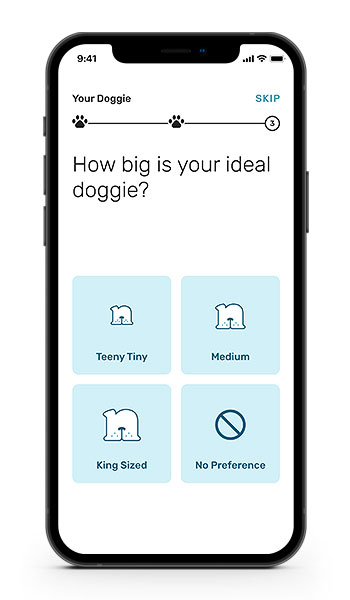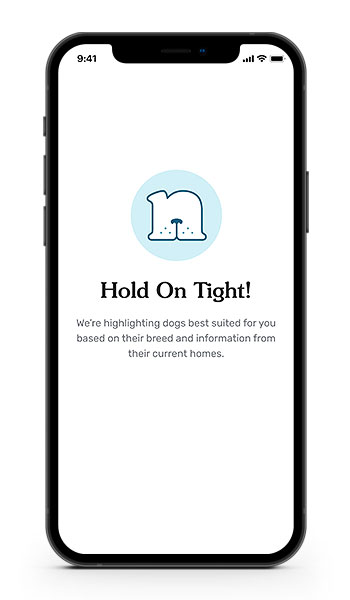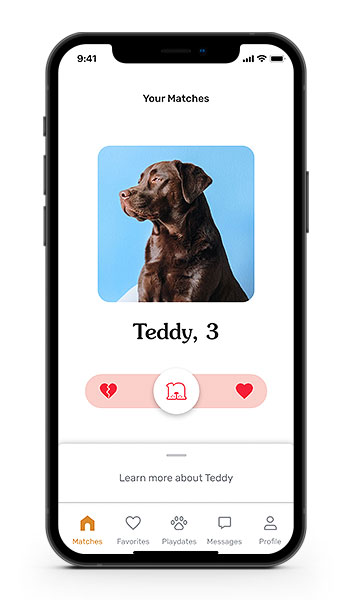 Opportunity #2
Guilt trip
People love dogs more than humans. We could leverage the idea of Like/Dislike from dating apps, but with a catch. Instead of dislike, I want to make users feel guilty for dismissing potential dogs. With the goal that they'd open their minds to dogs they wouldn't normally consider. A user would have to move the center knob to the left to dismiss (broken heart) and to the right to favorite (heart). For a dismiss, a broken heart would takeover the image of the dog. It would be a playful way to shame people if they dismiss a pet.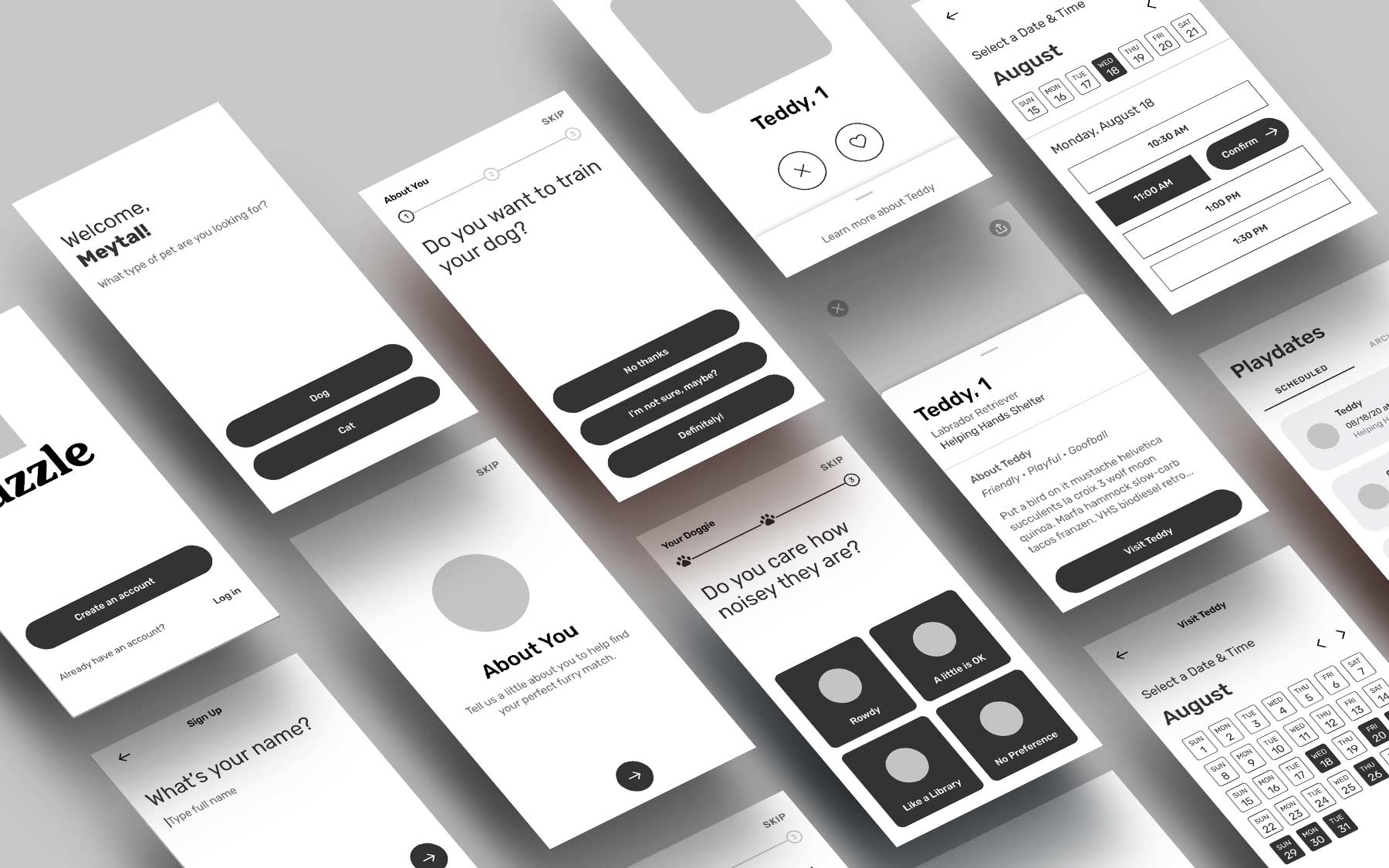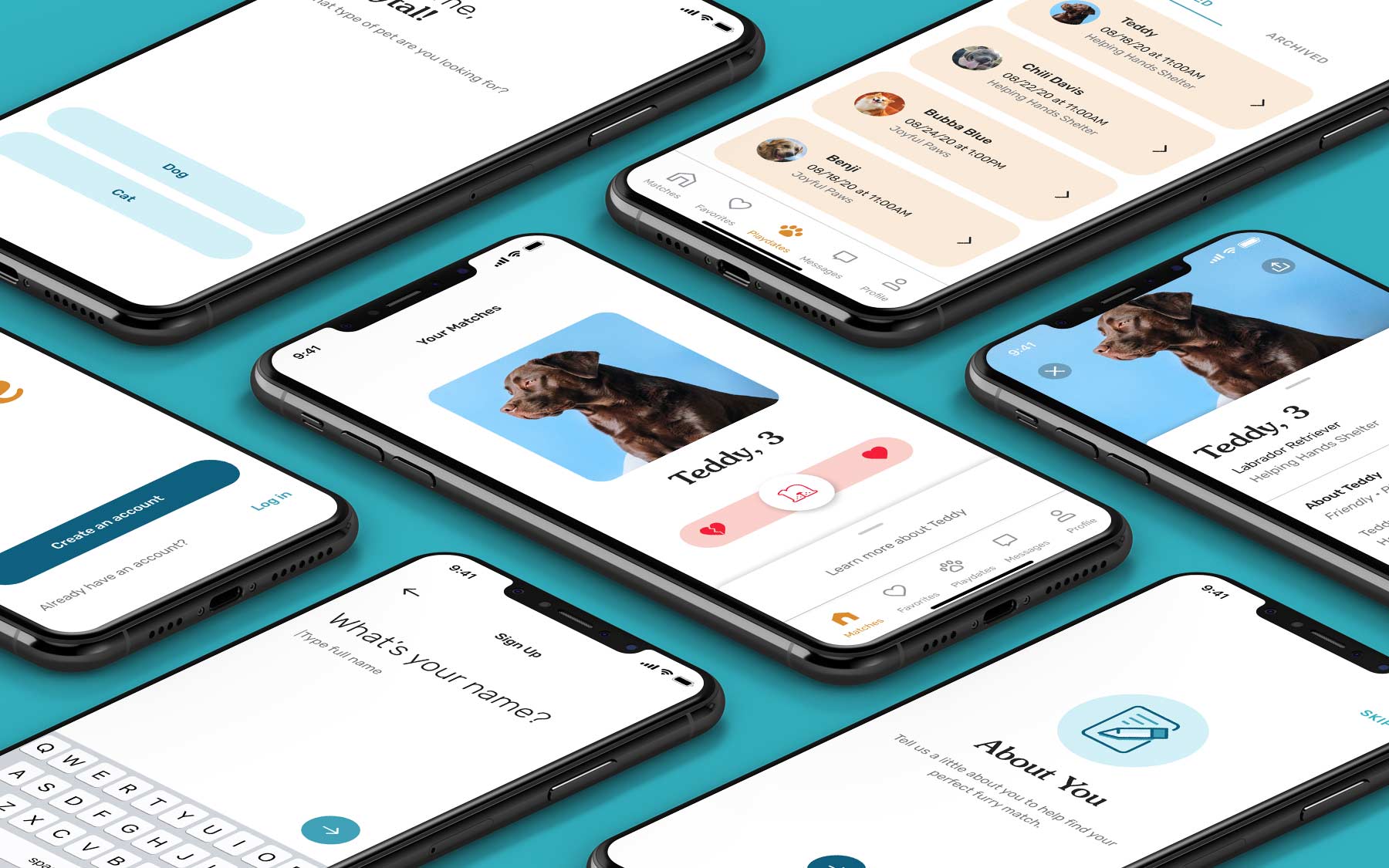 Opportunity #3
Playdates
Increase the likelihood of adoption by allowing people to "Test Drive" matches at shelters. Adopting a pet for the 1st time can be a daunting experience. There are so many different types of dogs and even more personalities. What sounds like a good match on paper can be completely wrong once you meet in person. It truly comes down to how well you gel and if your personalities are compatible. Play dates allow users to meet dogs in person in before committing to anything.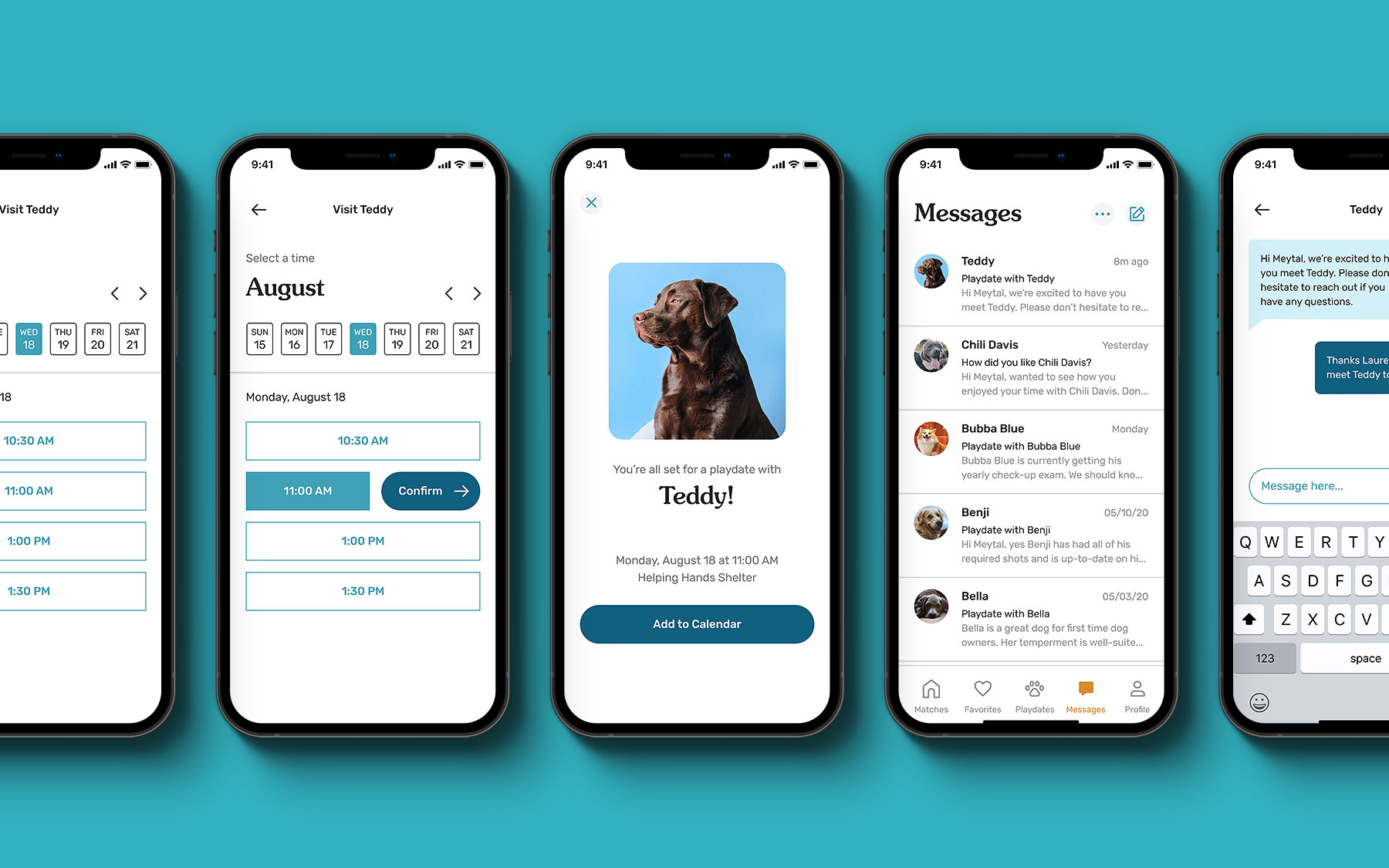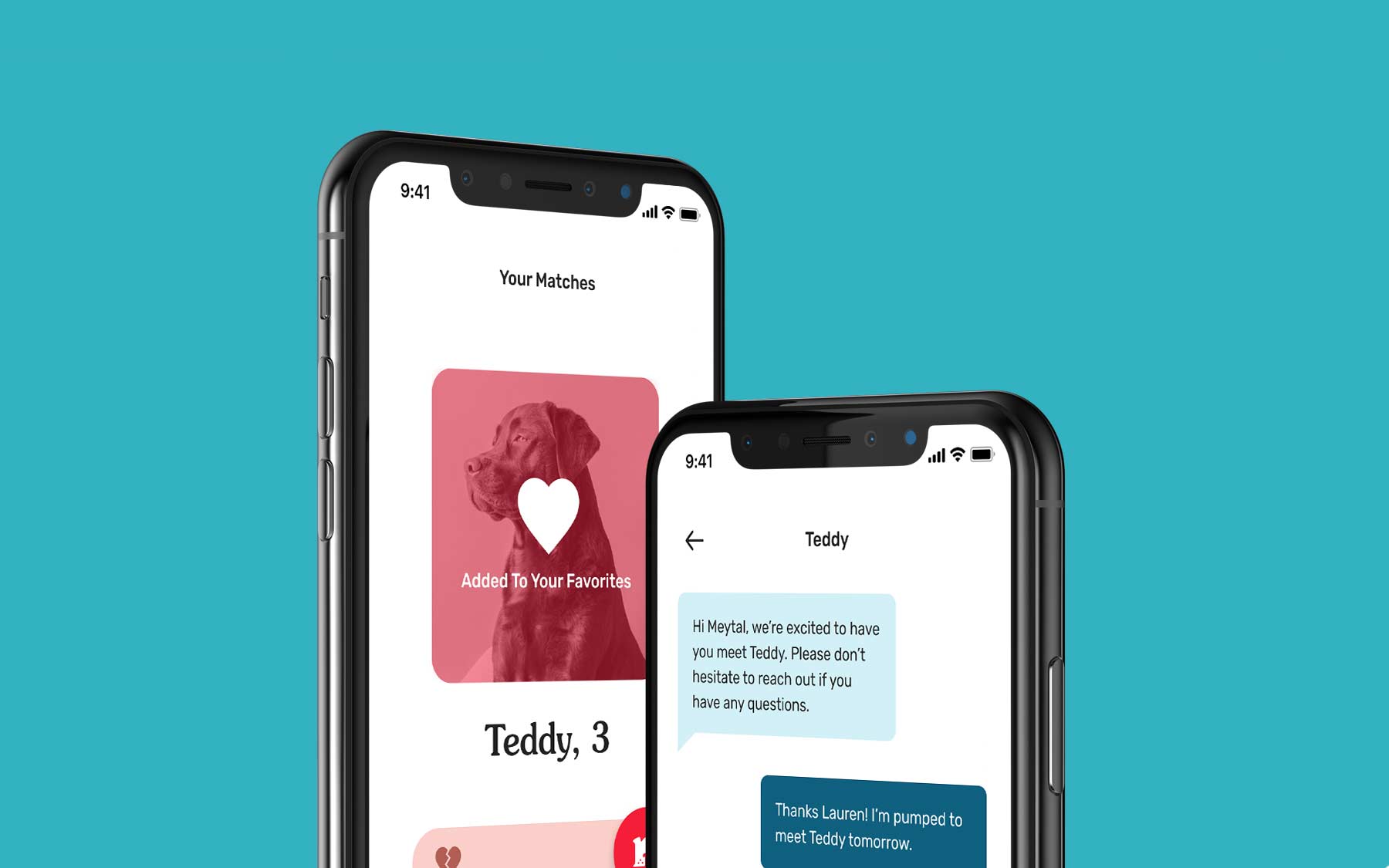 Impact
A customer-centric experience
The founder was enthusiastic with where we landed at with the identity and the improved UX of the app. The app is currently being developed. I look forward to seeing how people enjoy the app and if playdates will help more dogs find their perfect 
forever home.