User Research


User Testing

UI Design

UX Design

Branding
Making it easier to connect across time zones.
To get more experience using and applying UX methodologies, I decided to take an online User Experience class with General Assembly. The challenge of my project was to identify a problem people face with staying connected across time zones and geographical boundaries. By conducting user interviews, I was tasked with designing a product that would improve their experience connecting across time zones.
I began by conducting interviews with people who regularly communicate with someone that lives in a different time zone. To get a large enough sample size, I interviewed 11 people in all that varied in age from 31-74. Through the interviews, I learned that the biggest pain point for people is the time difference. Of the 11 people I interviewed, 7 said that their biggest pain point in staying connected was something related to the time difference.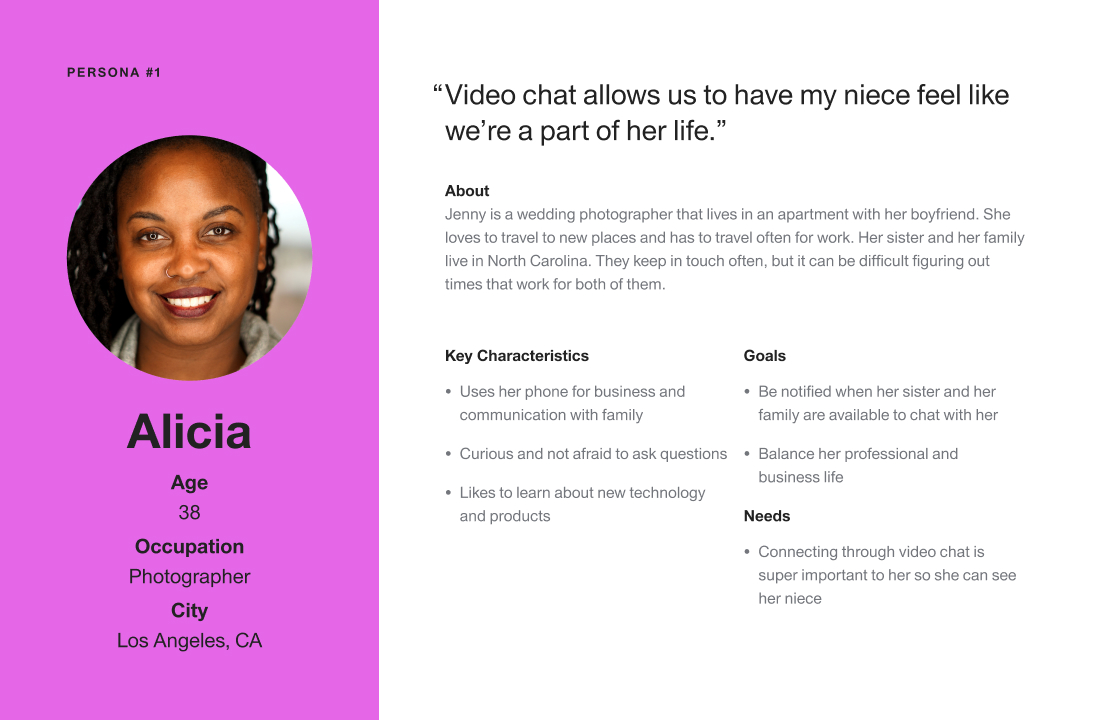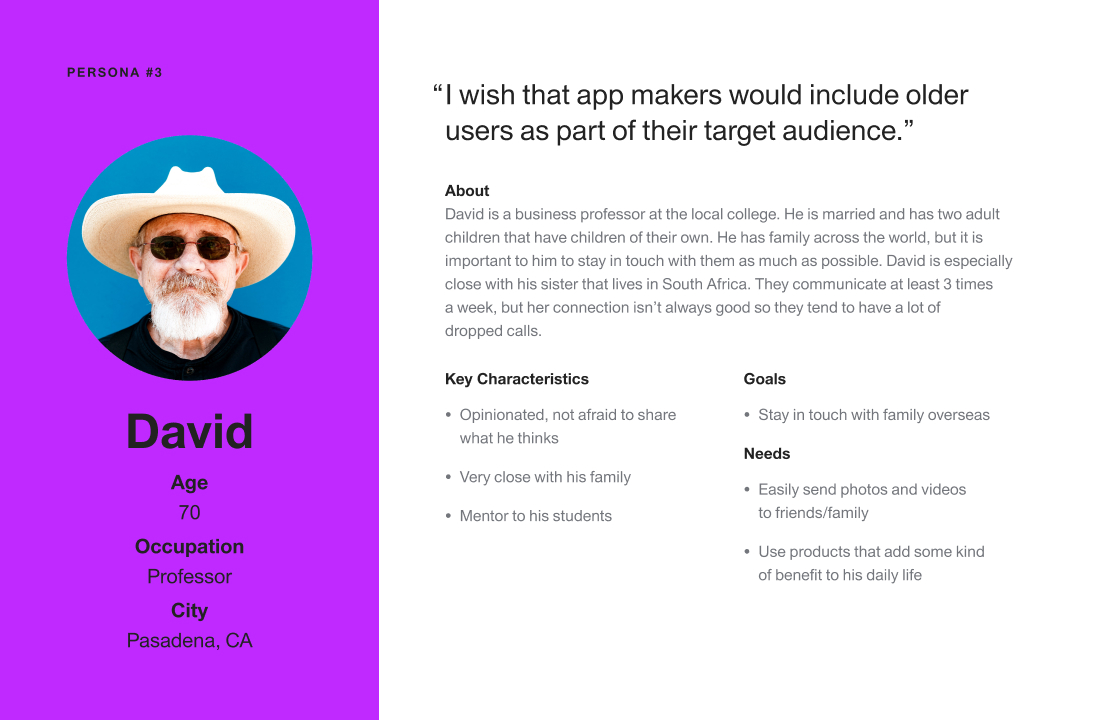 Competitor Analysis
What are competitors doing?
After conducting user research, I did a competitor analysis of popular messaging apps that users mentioned using. Most of the popular messaging apps have the same helpful features like group chat and video calls, but don't resolve the issue of the difference 
in time.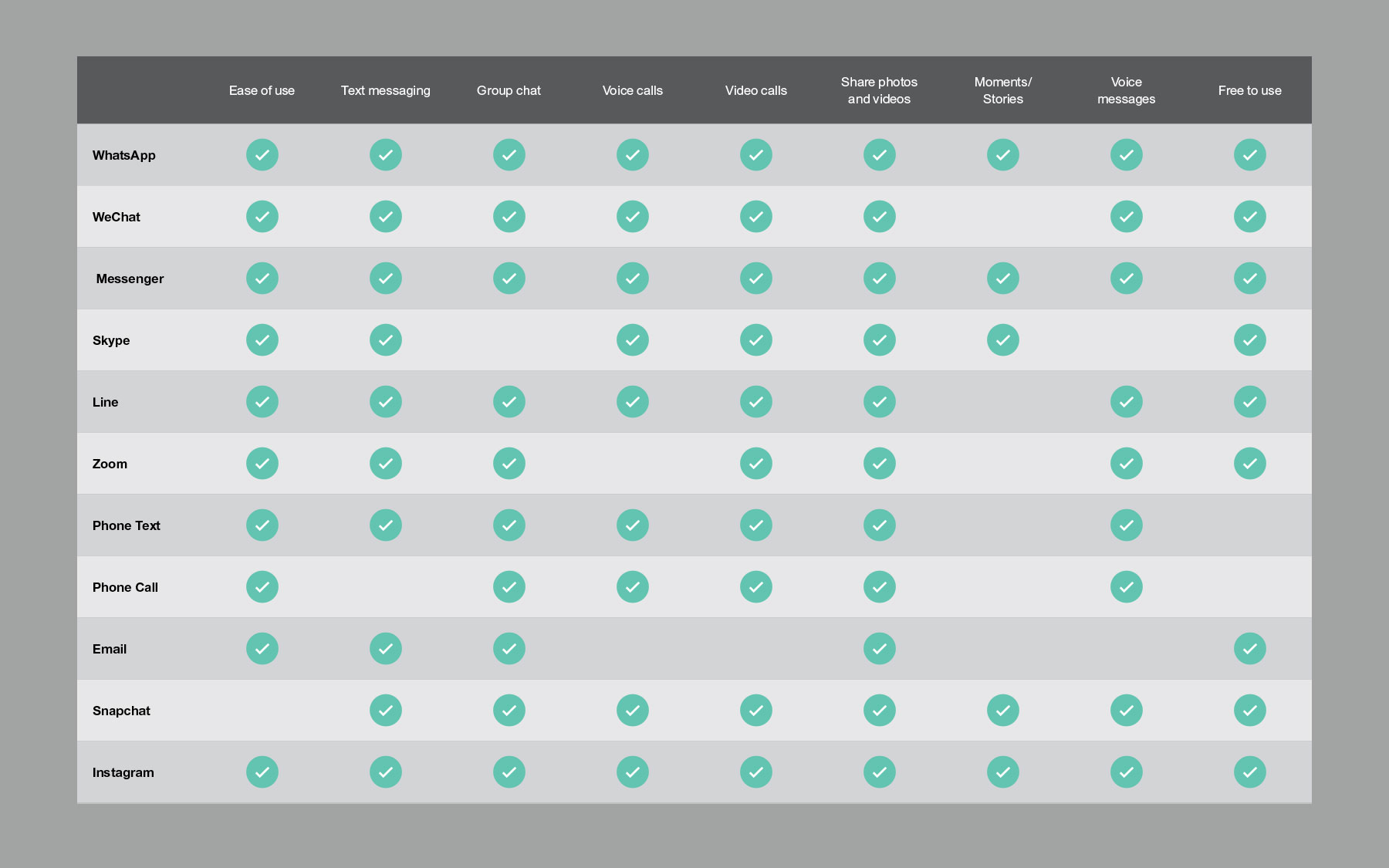 Instead of creating a messaging app, address the problem of the time zone difference.
Even with how great apps like WhatsApp are, they still have the issue of people having a difference in time when trying to connect.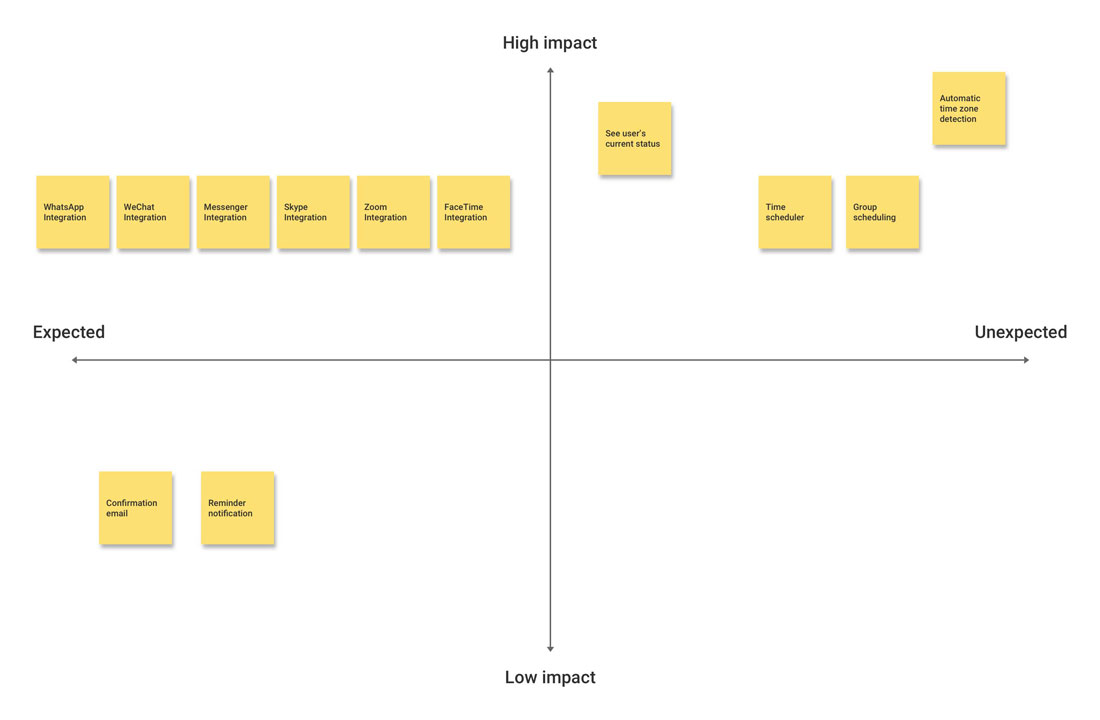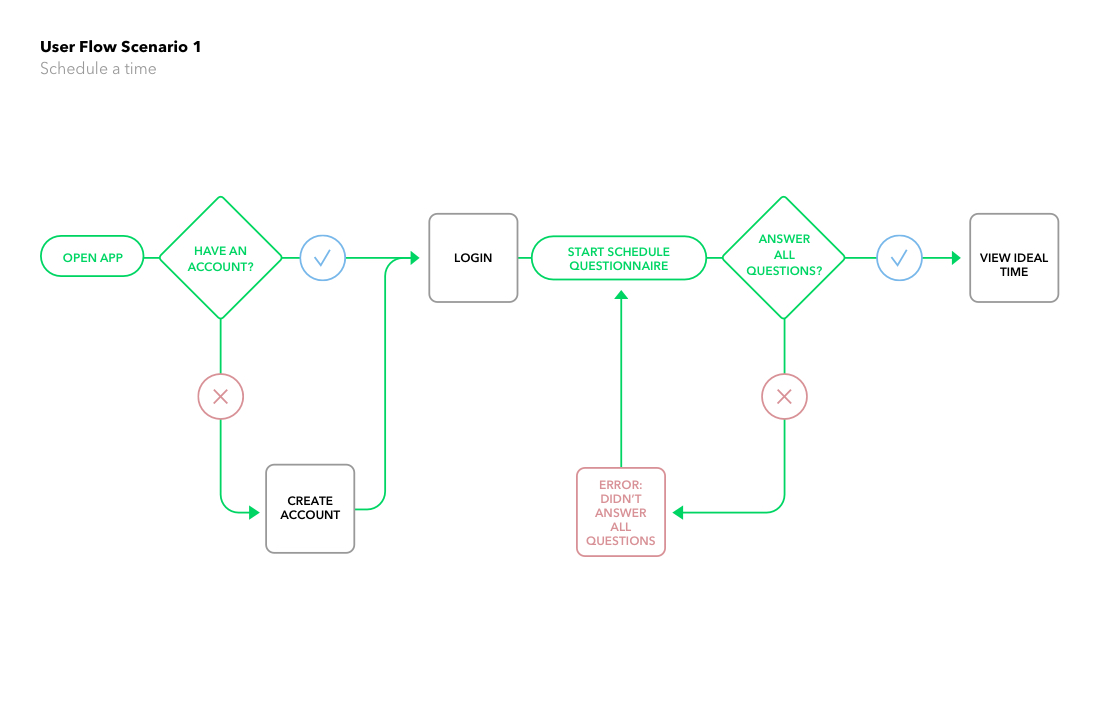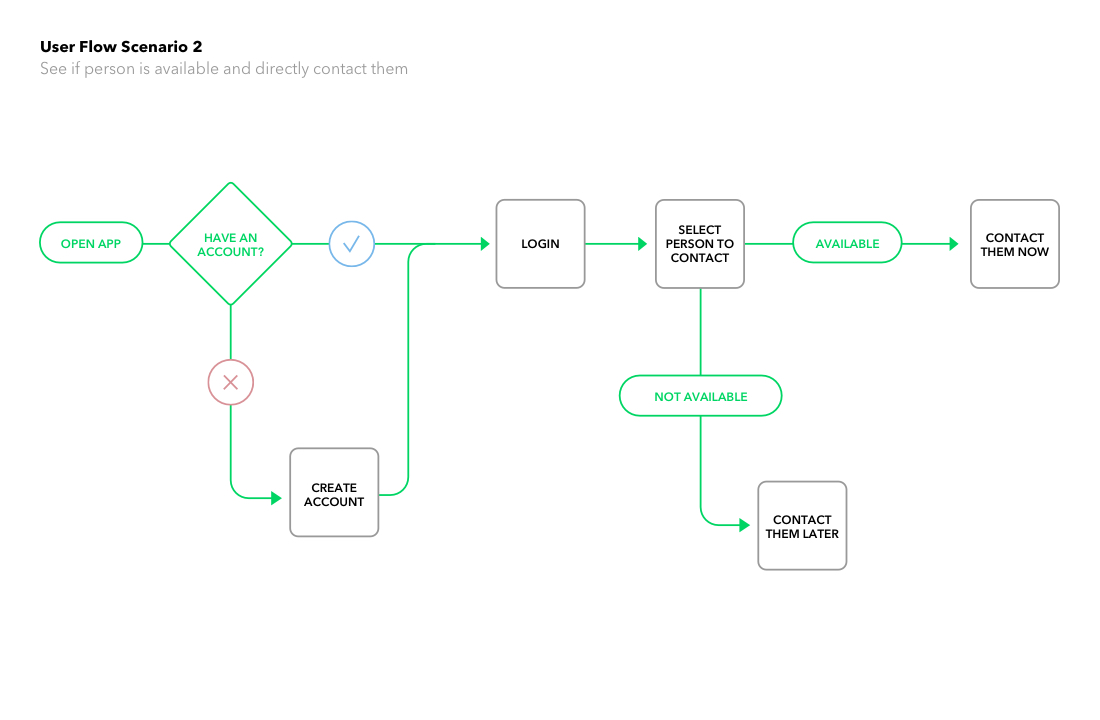 User Testing
Would you use this?
To test if my ideas for an app would be of any value, I focused on user testing via a clickable paper prototype to get a proof of concept. Nine interviews were conducted over the 3 rounds of testing. The usability test consisted of an introduction, tasks and a post-test questionnaire. Participants were asked to think out loud and share their thoughts with myself throughout the test. Sessions were performed with participants using Zoom. Each session on average lasted 17 minutes 40 seconds. Qualitative data was then analyzed and summarized.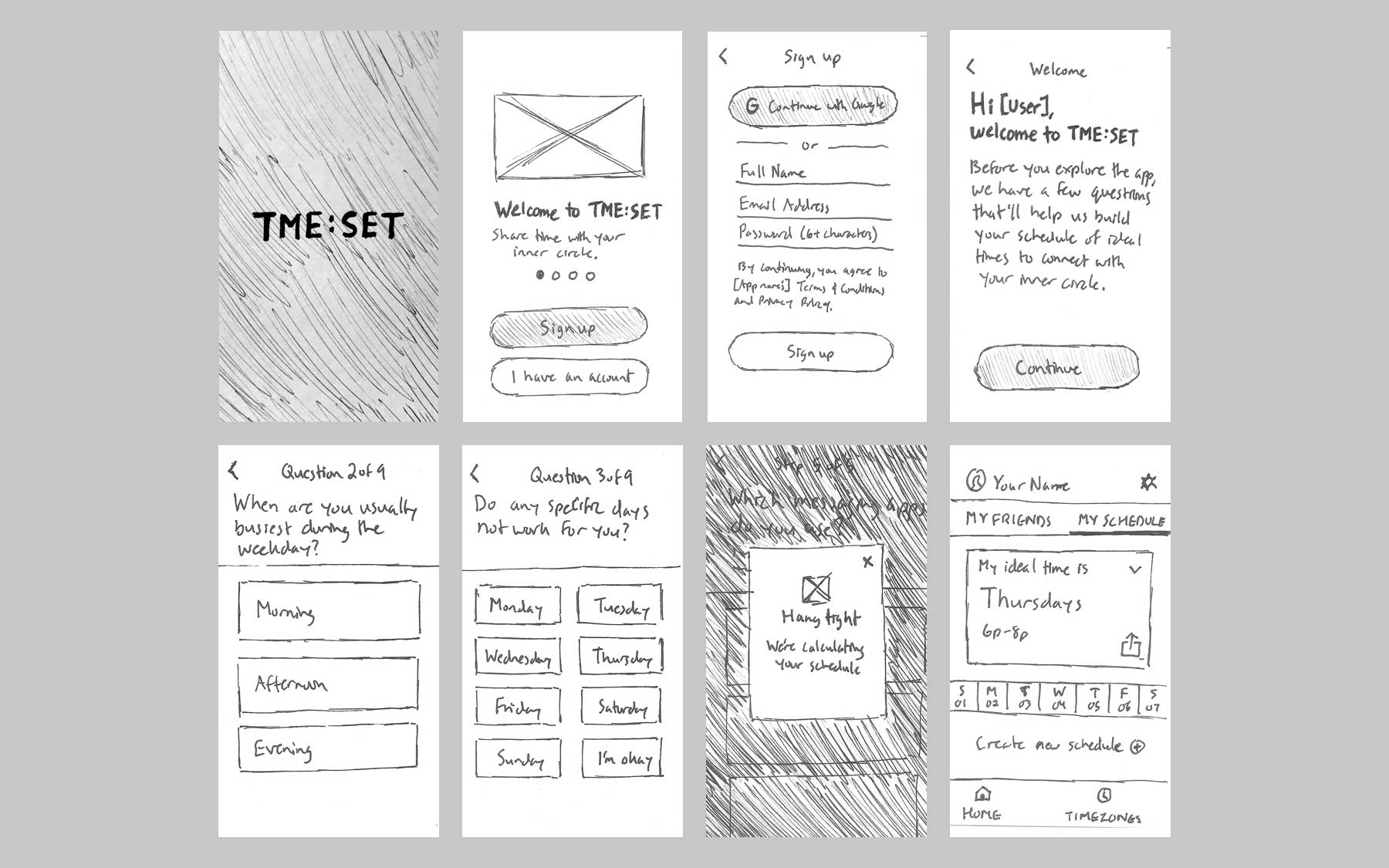 User Testing
The results
Overall I found that TME:SET can enable people to more easily and efficiently connect across time zones. Users found it easy to use and liked being able to connect it with their Google account. Also, the scheduling questions were seen as helpful. Changes added from earlier rounds of testing improved the user experience of later versions. Most people thought the app would be valuable to them.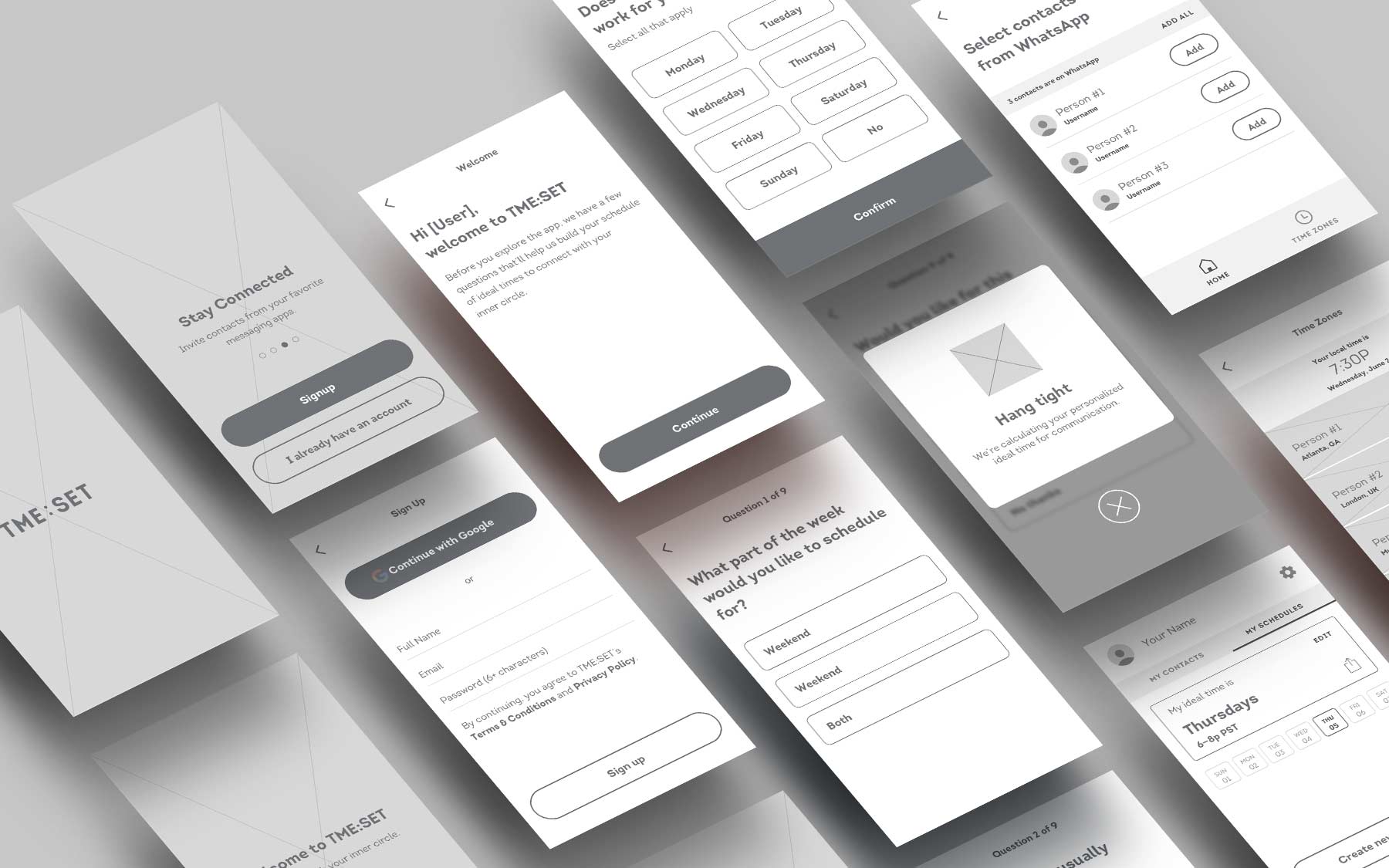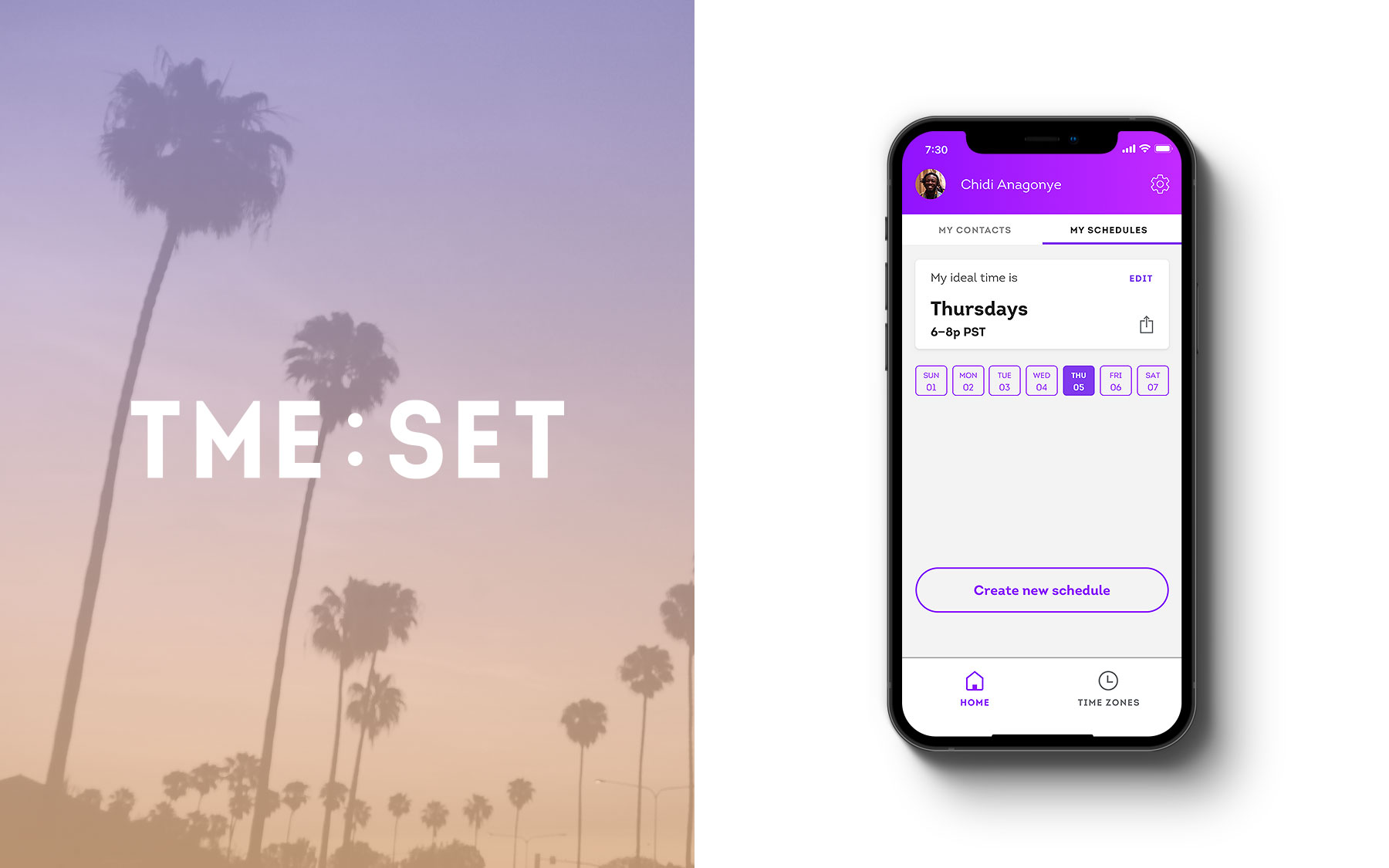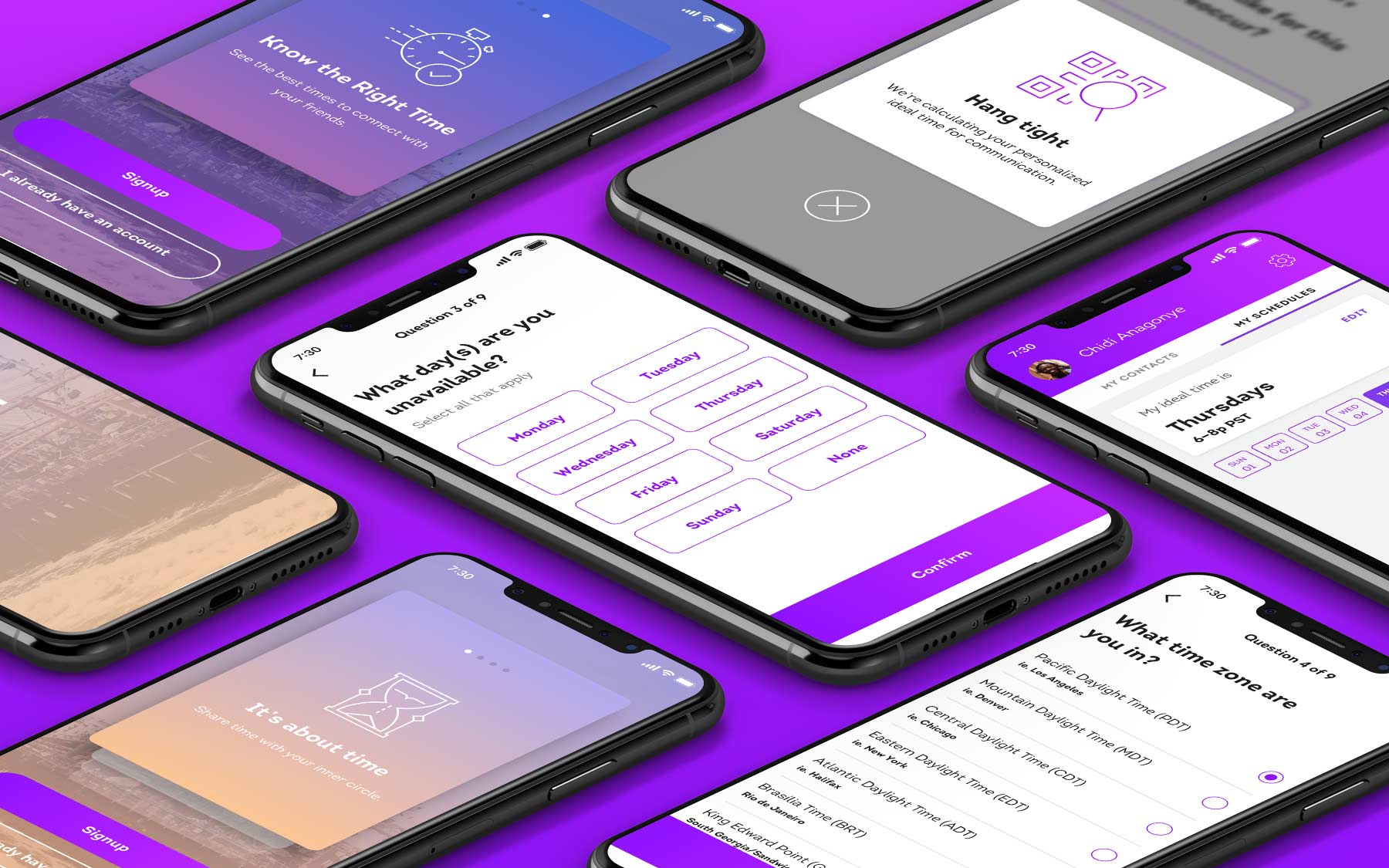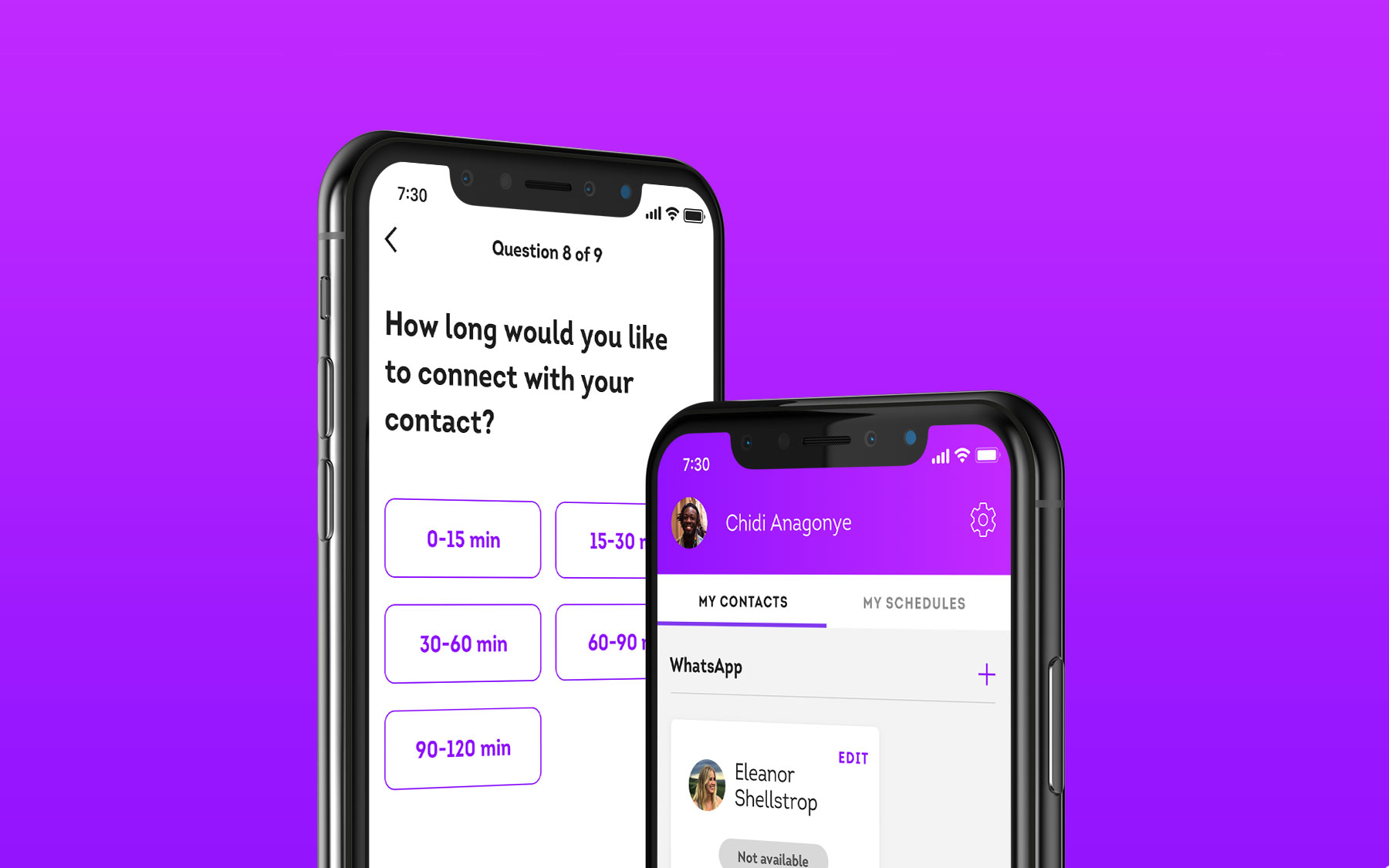 Next Steps
Gmail integration
Letting users connect to the app via your Gmail account was a good first step. 
Next, I would need to figure out the right way to fully integrate Gmail's calendar capabilities with the app. Also, I would need to determine if more email providers should be included.
Next Steps
Time zone detection
I think seeing the time difference between you and your contacts could be a big benefit. When you add a new contact, you would immediately see the time difference between both time zones. Each person's background image would show a time based snapshot of the location, similar to Chromecast.
Next Steps
Availability check
An initial key feature was being able to see a contact's availability. More work is needed to figure out the best way to visually show that a user is online. Also, I'd need to decide if users should be able to open up a messenger app from TME:SET.